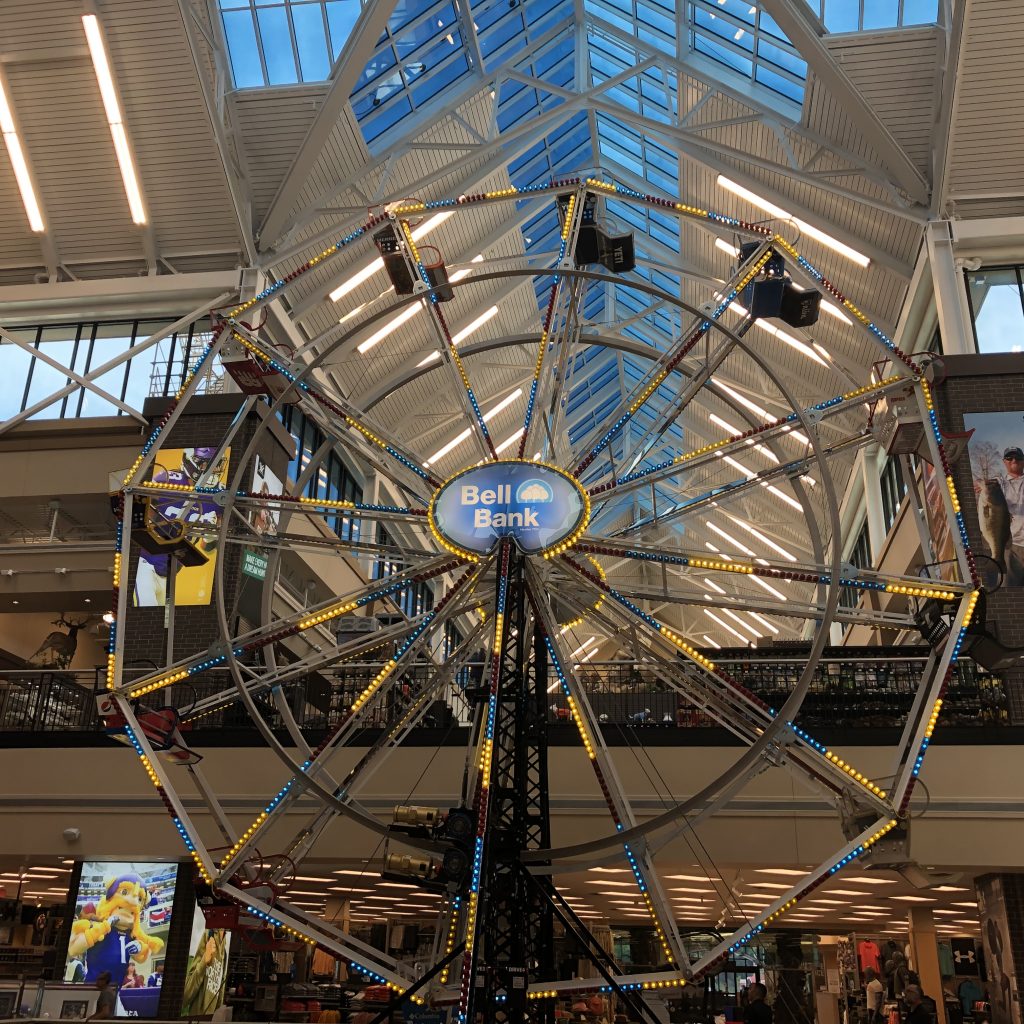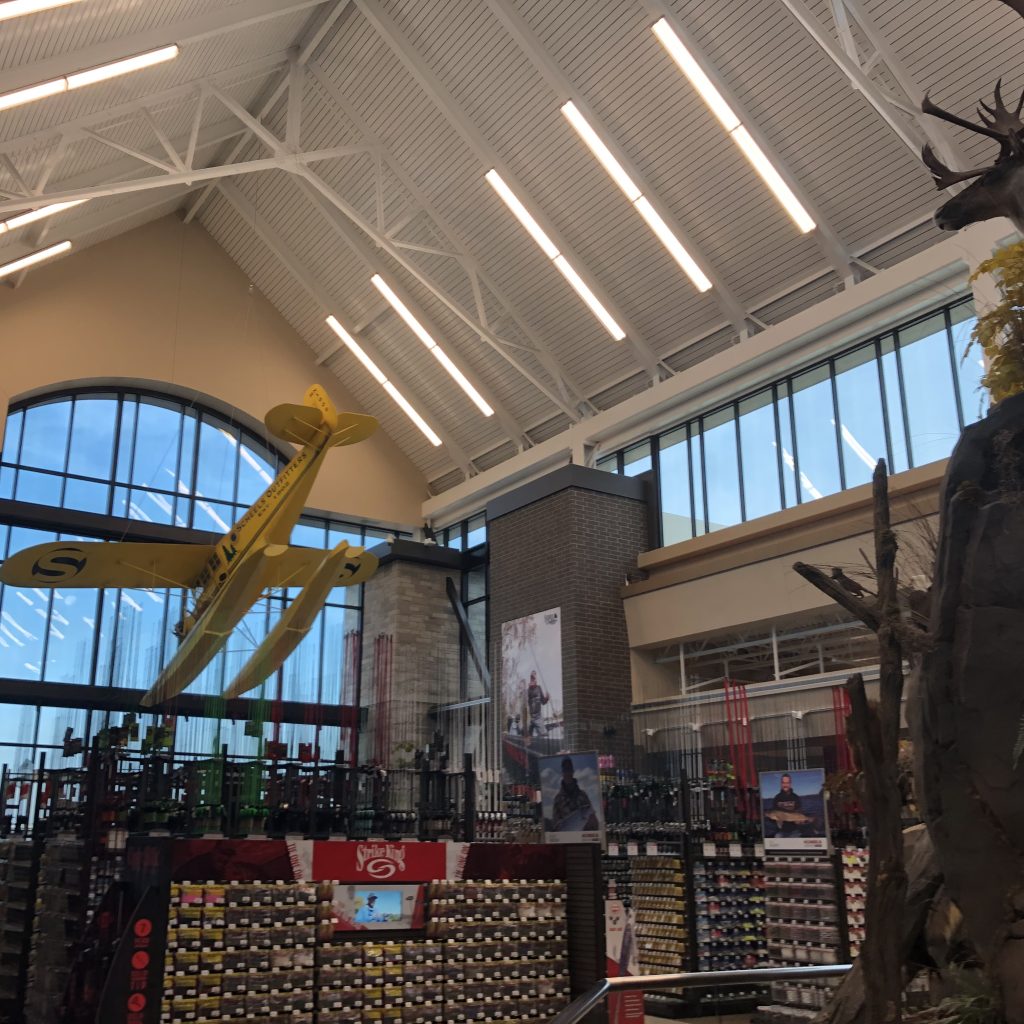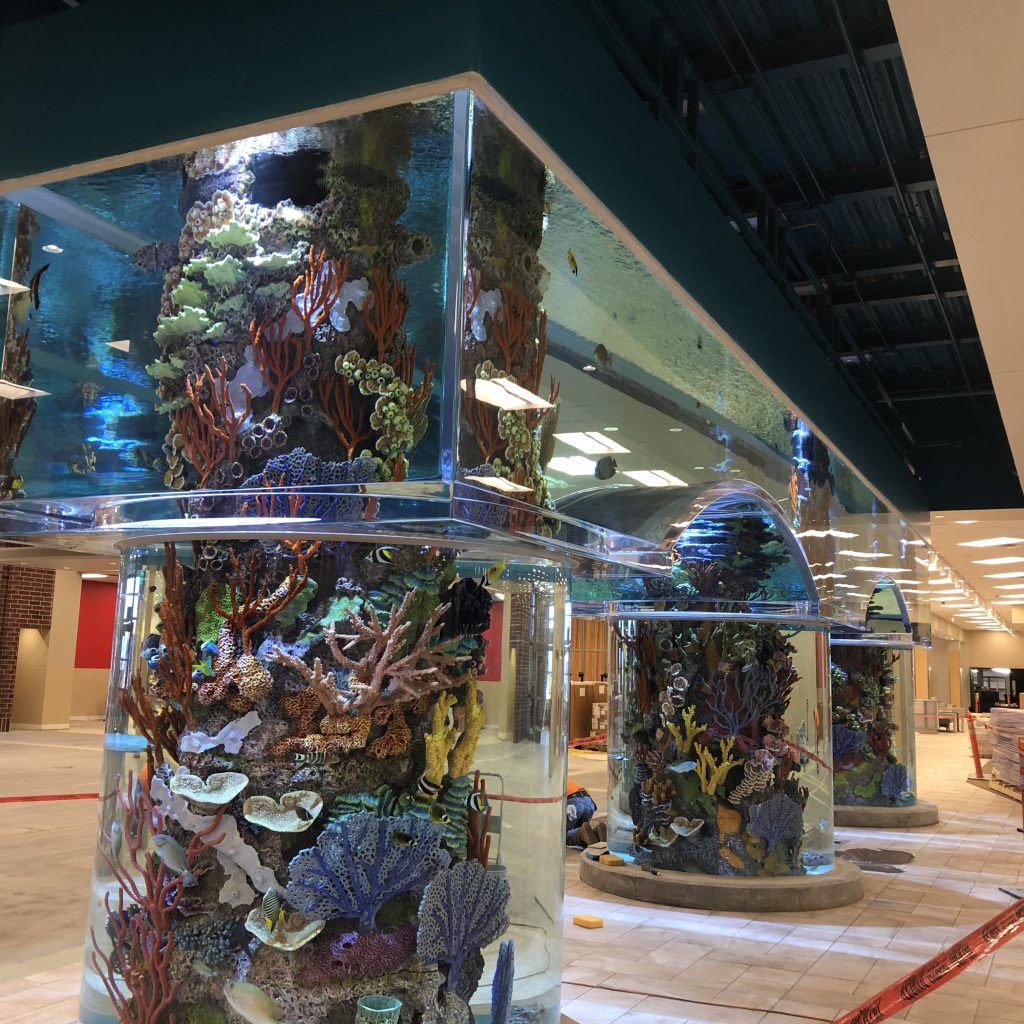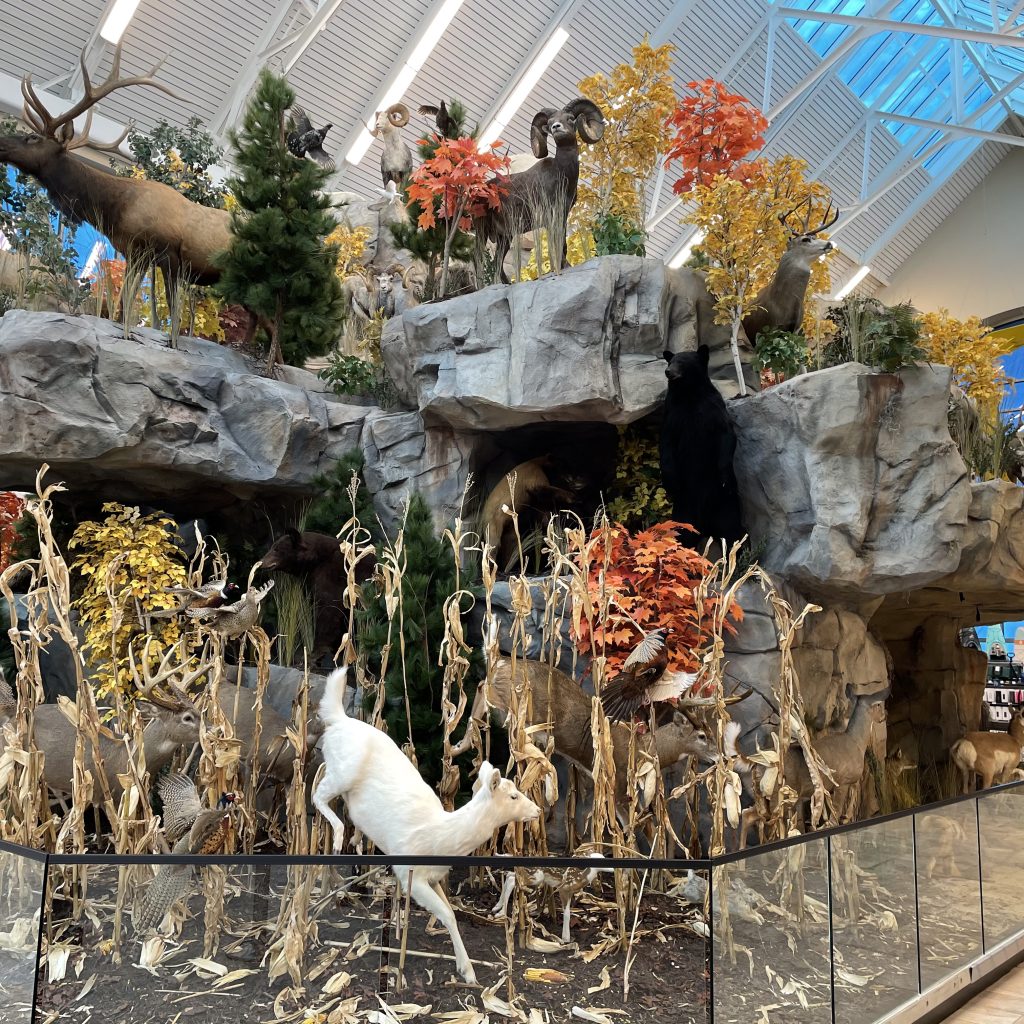 Scheels is an employee-owned, retail company that specializes in sporting goods.  The full Scheels retail experience consists of more than 70 specialty shops, a 16,000+ gallon aquarium, a two-story tall Ferris wheel, a 35-foot tall wildlife mountain, a full commercial kitchen café, and various other attractions around the store, including arcade games and photo opportunities.
Scheels understands the value of investing in quality building infrastructure and the resulting benefit of long-term energy and maintenance savings.  Therefore, most new stores include central boiler/chiller plants, energy recovery systems, high-efficiency rooftop units, LED lighting, off-peak generators, and hydronic snowmelt systems.
KFI has provided engineering services for various Scheel's projects since 2019.  These projects have included new construction, fit-ups of existing shell spaces and remodels of existing stores.  Mechanical, electrical and plumbing (MEP) infrastructure for each project varies based on the location, climate, and size of the building.
In 2016 KFI began providing commissioning services for Scheels, the HVAC infrastructure is significantly more complex than a standard retail project. Although there is some variation in HVAC systems depending on climate, the equipment commissioned generally includes, standard rooftop units, sites typically comprise of standard VAV terminal units or fan coil units, central boiler and chiller plants, and snowmelt systems for the exterior. All systems are controlled via a centralized building automation system. Over the course of the 10 stores, KFI has worked with the controls contractor and design teams to continually optimize the HVAC sequence control standards for future projects.
Commissioning Services
| | |
| --- | --- |
| LOCATION | YEAR(S) CX WAS PERFORMED |
| Minot, ND | 2022 |
| Johnstown, CD | 2018 |
| Lincoln, NE | 2020 |
| The Colony, NE | 2022 |
| Eden Prairie, MN | 2022 |
| Colorado Springs, CO | 2022 |
| Fargo Retail, ND | 2020 |
| Fargo Corporate Headquarters, ND | 2021 |
| Missoula, MN | 2022 |
| Wichita, KS | Estimated 2024 |
| Chandler, AZ | Estimated 2024 |
Engineering Services
| | | |
| --- | --- | --- |
| LOCATION | PROJECT SCOPE | UNIQUE DESIGN ELEMENT |
| Colorado Springs, CO | 220,000 SF new construction | 30,000 SF hydronic snowmelt system |
| Fargo, ND | Corporate Headquarters relocation | 3 building office park; 125,000 SF total |
| Fargo, ND | Store remodel and expansion | Complex phasing to expand retail into old corporate office space |
| Sioux Falls, SD | Retail Remodel | Added Fuzziwig's Candy Shop |
| Sandy, UT | Retail Remodel | Café remodel, add Fuzziwig's Candy Shop |
| Chandler, AZ | 250,000 SF new construction | 650 Ton Modular Chiller Plant |
| Sandy, UT | Home Décor Shop Remodel | |
| Sioux Falls, SD | Home Décor Shop Remodel | |
| Overland Park, KS | Retail Remodel | Added Fuzziwig's Candy Shop |
| Johnstown, CO | Retail Remodel | Added Fuzziwig's Candy and Jerky Shop |
| Meridian, ID | 250,000 SF new construction | 30,000 SF hydronic snowmelt system |
| Johnstown, CO | Vestibule Remodel | |
| Lincoln, NE | Vestibule Remodel | |
| Rochester, MN | Vestibule Remodel | |
| Rochester, MN | Loading Dock Expansion | Added 3,500 SF of mezzanine space |
| Johnstown, OC | Golf Shop Remodel | Air-conditioned hitting simulator bays |
| Colony, TX | Golf Shop Remodel | Air-conditioned hitting simulator bays |
| Colorado Springs, CO | Golf Shop Remodel | Air-conditioned hitting simulator bays |
| Omaha, NE | Bathroom Remodel | Sensor Operated Flush Valves |
| Springfield, IL | Home Décor Shop Remodel | |
| Sioux City, IA | Bathroom/Breakroom Remodel | |
| St Cloud, MN | Service Shop Remodel | |
| Sparks, NV | Café Remodel | |
| Bismarck, ND | Footwear Shop Storage Expansion | |