Find a Way
™
This motto captures the essence of our firm, the can-do attitude that is necessary every day at every level to solve complex challenges.
Our team places an increased emphasis on business impact, skillfully driving a job from initial kickoff to final closeout. Our well-balanced and hard-working team will never shy away from a challenge, while remaining genuine, dynamic and collaborative along the way.
We are fortunate to have a sophisticated client list and a broad base of programs and projects across the U.S. and Canada.
The kind of people we are.
Our client-centric approach draws in individuals who are focused on providing excellent service and achieving results. We are clear communicators and engaged team members with the skills to manage the comprehensive scope, throughout the life of the project.
Trained specialists.
Our projects encompass a wide variety of industries, we often seek expertise in highly specialized aspects within each field.
Experienced professionals.
We're always on the lookout for dedicated professionals who can own projects and contribute high-level insight.
New graduates.
Get hands-on experience with access to seasoned professionals willing to share their expertise.
Co-ops and internships.
We welcome the opportunity to provide practical field experience for credit hours toward your degree. KFI Engineers maintains an annual census of approximately 5% internships and co-op students within our organization. We believe this is key to developing the highest level of skills and diversity within our workforce in any market we serve.
SEE OPEN POSITIONS
Developing You
At KFI, we clearly define advancement with career path documents outlining the skills to achieve this. KFI believes an investment in our employees' personal success is an investment in our overall success.
We have five Operational Excellence Committees (OECs) that are employee-run, with guidance direct from company leadership. Our in-house education programs provide structured access to the courses that matter most to your professional development. In addition to structured education, those who demonstrate progressive excellence in our profession have the opportunity to participate in our leadership program focused on technical management and client relationships.
All our programs include personal coaching. We use results-based training tools, as well as mentorship programs to make sure you have every opportunity to develop. As with any program, success in development requires personal initiative as well, and a constant improvement mindset.
KFI also provides on-the-job training and coaching to help you succeed at utilizing both your interpersonal and technical communication skills to carry on client relationships while working on projects. Networking opportunities and professional society involvement are encouraged to get involved on the client level outside of regularly scheduled project meetings, as well as the key technical societies that govern our craft.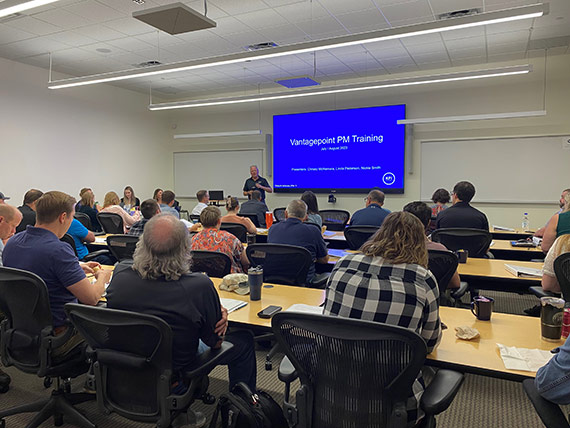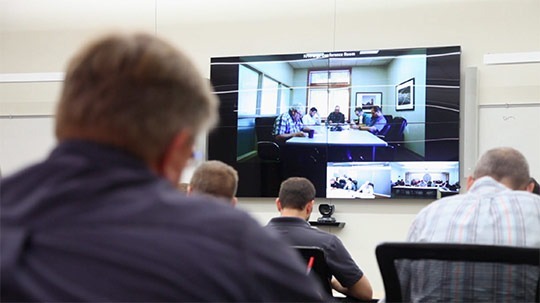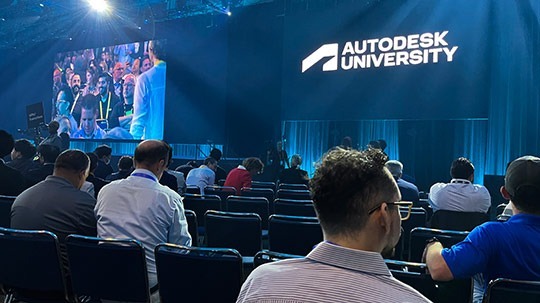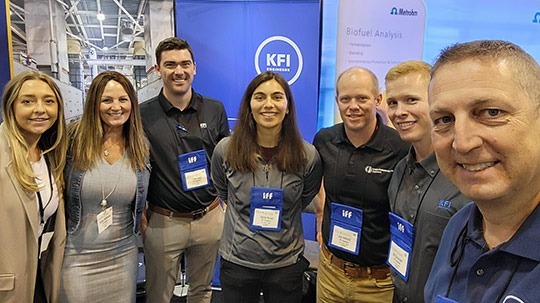 Growth by way of opportunity.
Project variety–in type, complexity and location–provides our engineers with the speed and experience to maintains industry-leadership status.
Alexandria High School
In this case, energy modeling was a critical step to getting the referendum passed. The process revealed the conservation model that would save the district the most money.
Heartland Ethyl Alcohol Plant
Here, a combined heat and power plant effectively reduced greenhouse gas emissions and opened up ethanol markets to that plant – a first in Minnesota. Weekly onsite visits ensured a fluid transition from construction to commissioning to startup and actual operation.
Your Health
KFI offers a unique benefits package that prioritizes our employees' holistic well-being like flexible working hours, health and wellness resources, employee resource groups, and a variety of work travel benefits.
Medical, Dental & Vision
Wellness Resources
Retirement
Paid Time Off
Flexible Working Hours
Your Work-Life Balance
We know people do their best in their professional lives when they are supported in their personal lives. At KFI, we strive to foster a collaborative and supportive company culture that recognizes and respects our employees' personal priorities and professional goals.
Our people-first culture complements our client-first business approach. This approach lends itself to rewarding work, with uniquely challenging projects and high-impact outcomes.
Better Together. We've found that full in-office participation is crucial to helping us maintain our edge in the industry and provide optimal advancement opportunities for our people. That said, we recognize the advantage of working from home when it helps our employees:  doctor visits, child duty, inclement weather – even a shortcut to the lake cabin on a Friday in June.
Seasonal Company Gatherings. These traditions have been abandoned by many firms, but we feel it is an essential part of who we are. KFI schedules quarterly luncheons, winter, and summer gatherings.
Outreach
KFI believes strongly in community and education outreach, spending considerable time and capital on workforce development to help students make decisions and transition between high school, tech school, and engineering school levels.
High Schools
KFI works with communities and school districts to help their buildings function better, it is also important to us to support the missions inside those buildings.
KFI employees welcome opportunities to engage new generations of problem solvers and encourages young people to examine careers in science, engineering, and the construction fields. We have provided career speakers, supported college exploration trips, and supported transportation programs to help children get to school.
Technical Schools
KFI has been connecting with high schools and technical schools in the greater Twin Cities area to provide career path speakers. To date, KFI has engaged five high school and tech school partners, showcasing four-year engineering degree paths, as well as two-year tech degree paths to the industry.
Engineering Schools
KFI Energy Stewardship Program, College of Engineering, North Dakota State University – KFI Engineers has sponsored two faculty positions for a focused curriculum on the generation, storage, transportation, and conservation of thermal and electrical energy. The program is designed to produce graduates with a very high skill level in the fundamentals of these principles in both conventional and renewable energy fields. Classes begin Fall of 2023.
What our team has to say.
"I can tell they see potential in me and want to continue to help my growth in the industry."
"There is no shortage of learning to be had at KFI and I think that is very valuable."
"The resources made available by the Wellness Committee have helped me move towards a healthier lifestyle, both physically and mentally."
"The variety of tasks or projects keeps things interesting to work on. Everyday you have the possibility of learning or doing something you've never seen before."
Come work with us.
Here's who we're looking for presently.
SEE OPEN POSITIONS
---
Not seeing exactly the right match? Apply anyway!
We're always on the lookout for great people, so go ahead and submit your resume. Who knows, something may come up in the next few months that's a perfect fit. KFI Engineers is an Equal Opportunity Employer.
SUBMIT A RESUME