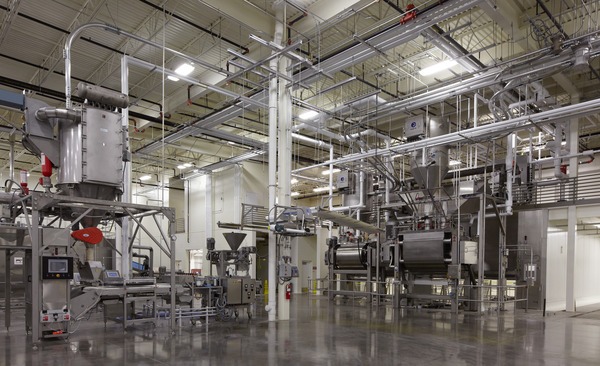 Challenge
Close collaboration with the Baldinger Bakery team and equipment vendors was necessary to develop and optimize equipment layout plans in order to accurately design and specify the mechanical and electrical systems.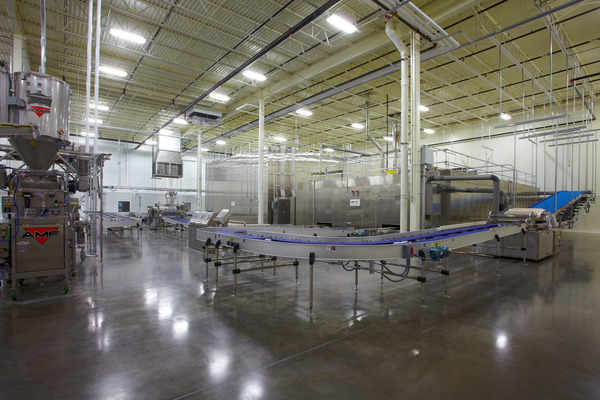 Approach
A 3D model was developed including the bakery building and all equipment. Layout drawings were generated for the pneumatic conveying, dough pumping, and overhead conveyor systems. The mechanical systems design for this project included HVAC, underground plumbing, ammonia refrigeration for coolers and freezer, above ground plumbing, fire protection, and building utilities. Electrical design services included new service for the building, electrical low voltage systems including fire alarm, communications, and security systems; electrical power distribution, general building power, emergency power system, and grounding and lighting, including exterior site lighting.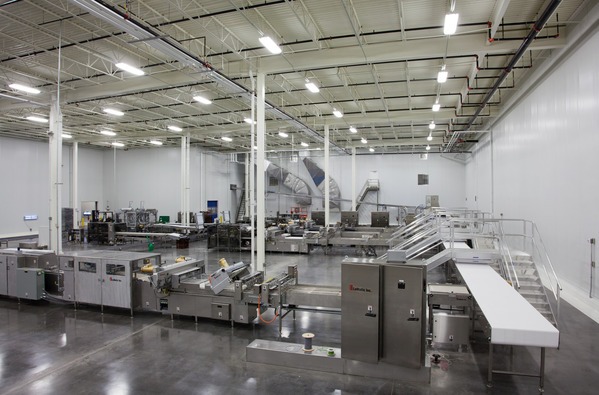 Outcome
This fast track project incorporated sustainable design measures such as a heat recovery system, and was awarded a LEED Silver Rating.