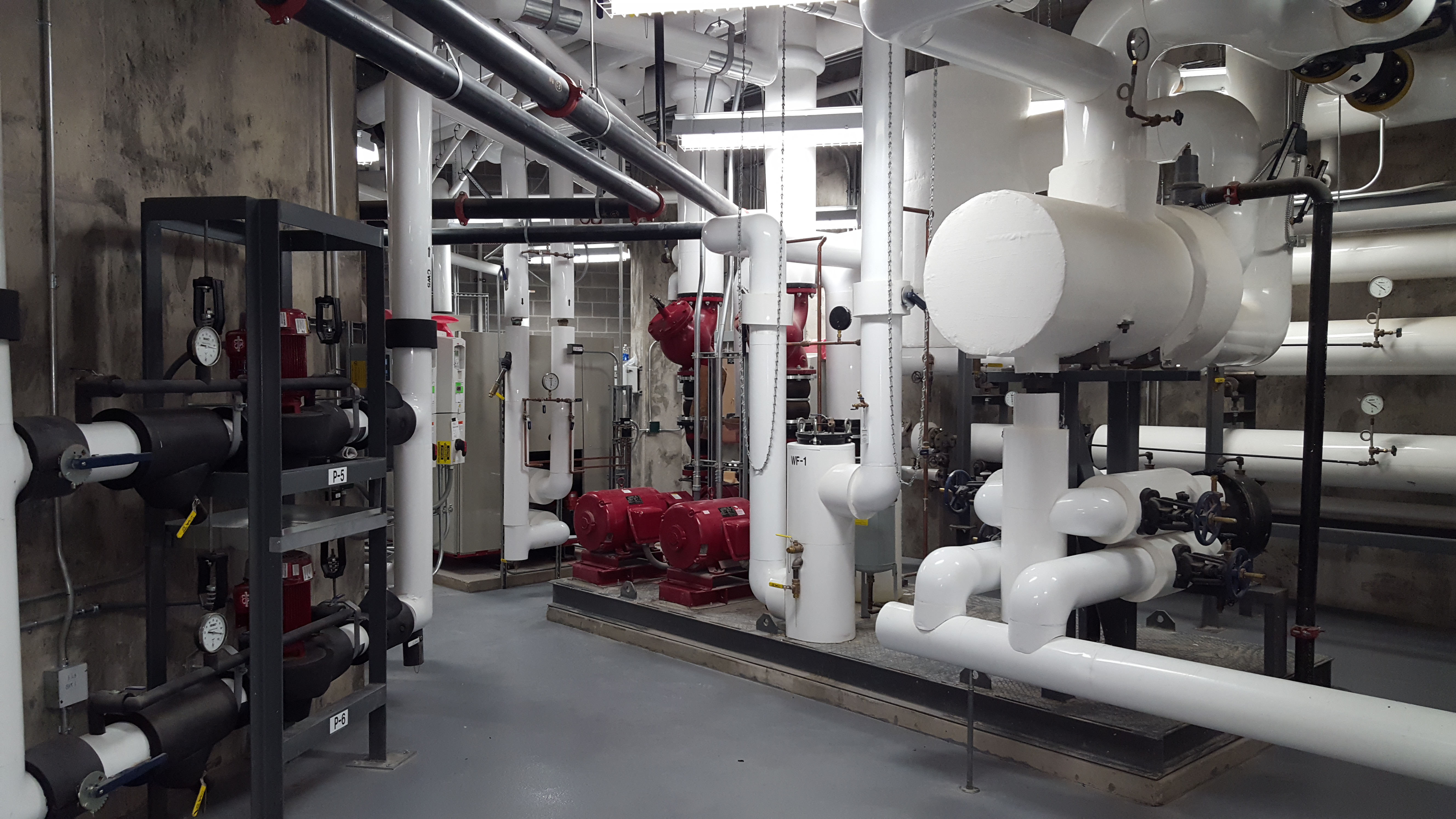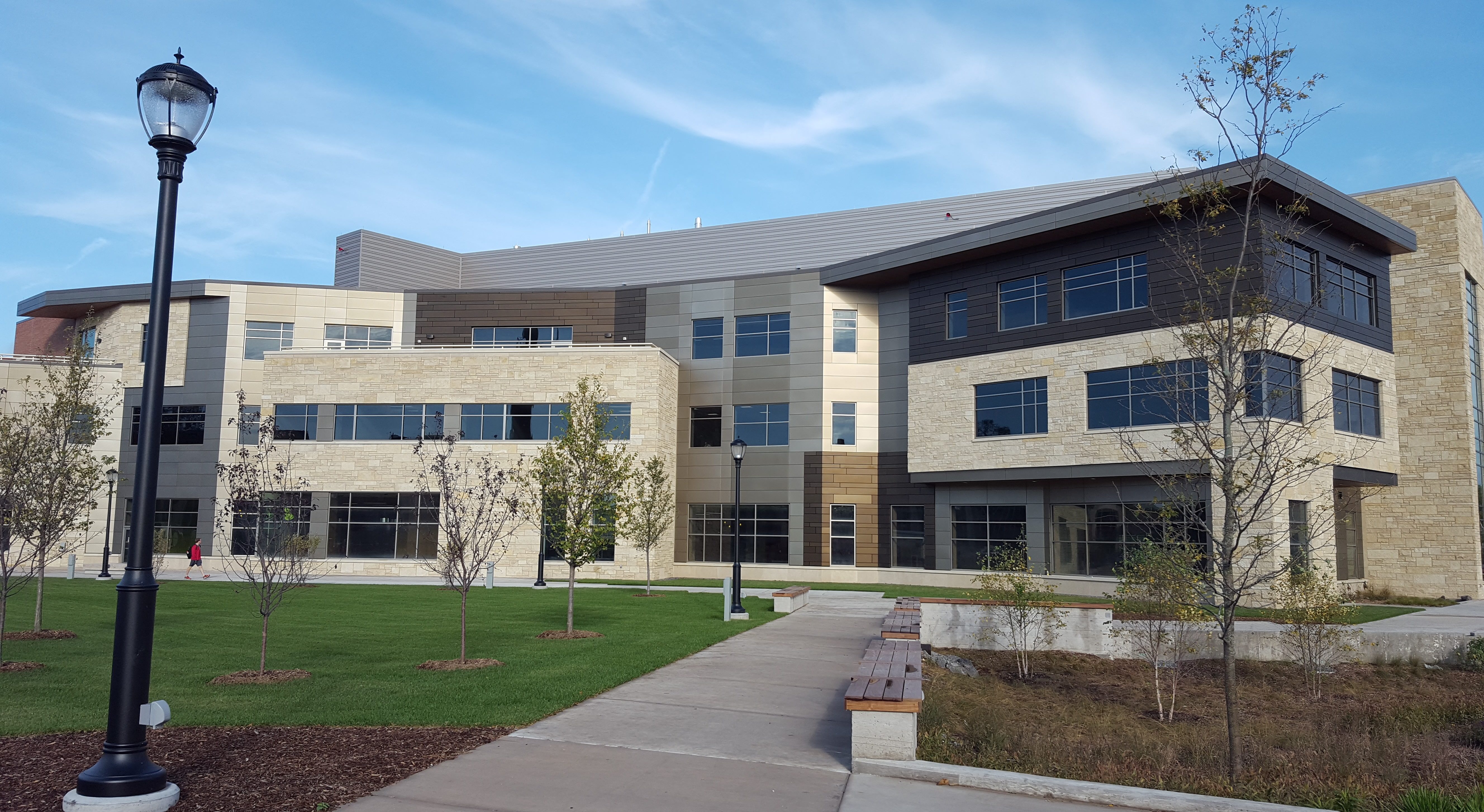 Challenge
Plans for the new student union consisted of general office and faculty conference spaces on the upper levels, with a three-zone multi-purpose assembly hall, entertainment café, auditorium, four kitchen/cafeteria spaces, bookstore, and general public spaces. It was a significant investment for the university, and the team wanted to be certain that implementation went according to plan.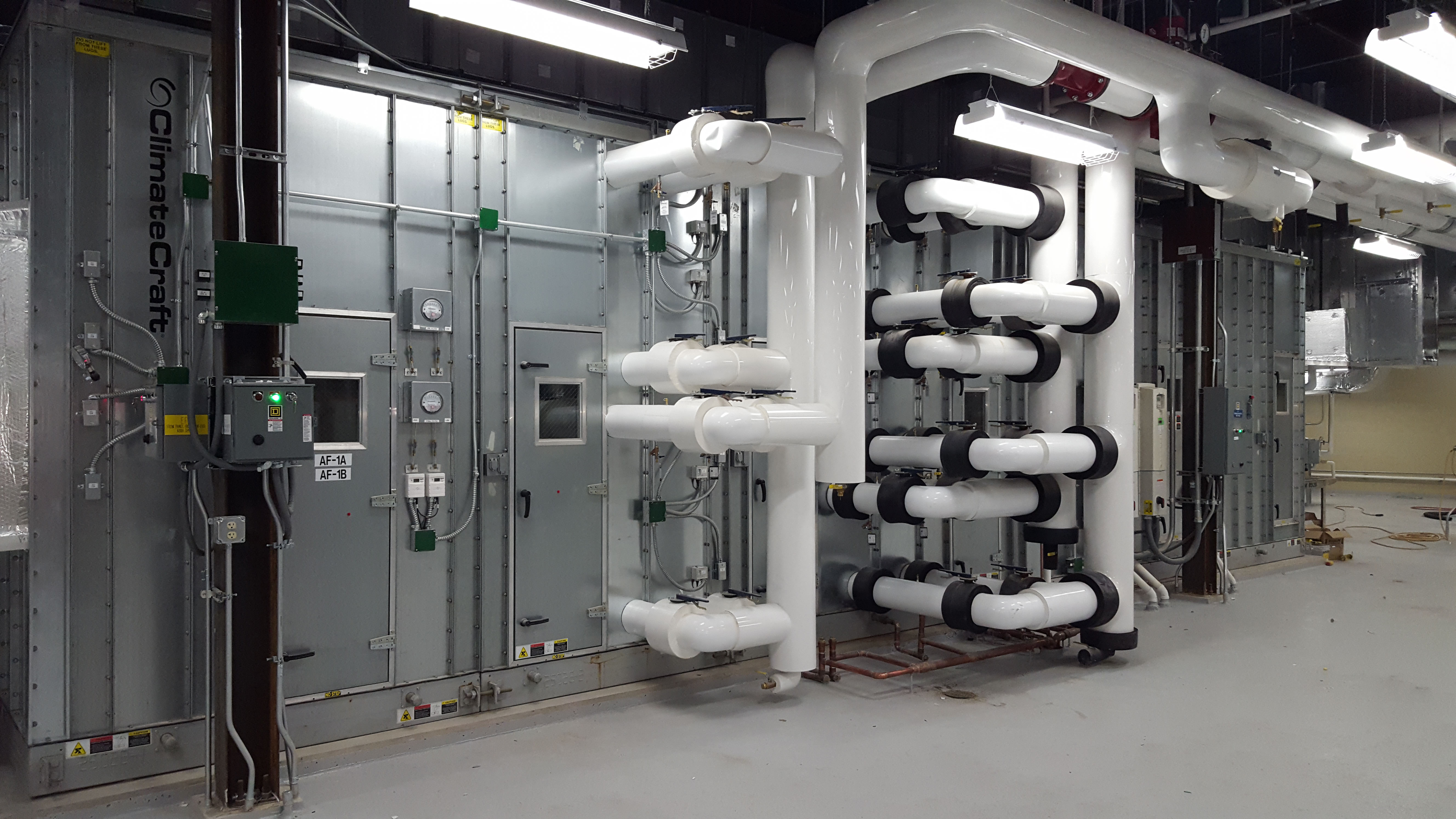 Approach
Project scope included design review, construction inspections, and functional testing of the mechanical, electrical, plumbing, and life safety systems. Some of the unique systems include the following:
Two air handling units (AHUs) that serve the entire building and a common header. This allows the AHUs to stage on and off as needed for varied loads.
Variable speed exhaust systems to control exhaust and make-up CFM to meet the cooking load under each hood.
Occupancy and CO2 sensor control of local variable air volume (VAV) boxes.
A heat recovery water-to-water chiller heat pump system that serves process loop (water cooled condensers for the kitchen coolers/freezers, and heat pumps for several data closets and electrical rooms).
Theatrical lighting controls for the entertainment café, auditorium, and multi-purpose spaces, enabling programmable preset scenes and individual dimming control.
A combination of local manual dimming control of LED fixtures, as well as energy-efficient occupancy sensor and daylight harvesting in most individual spaces.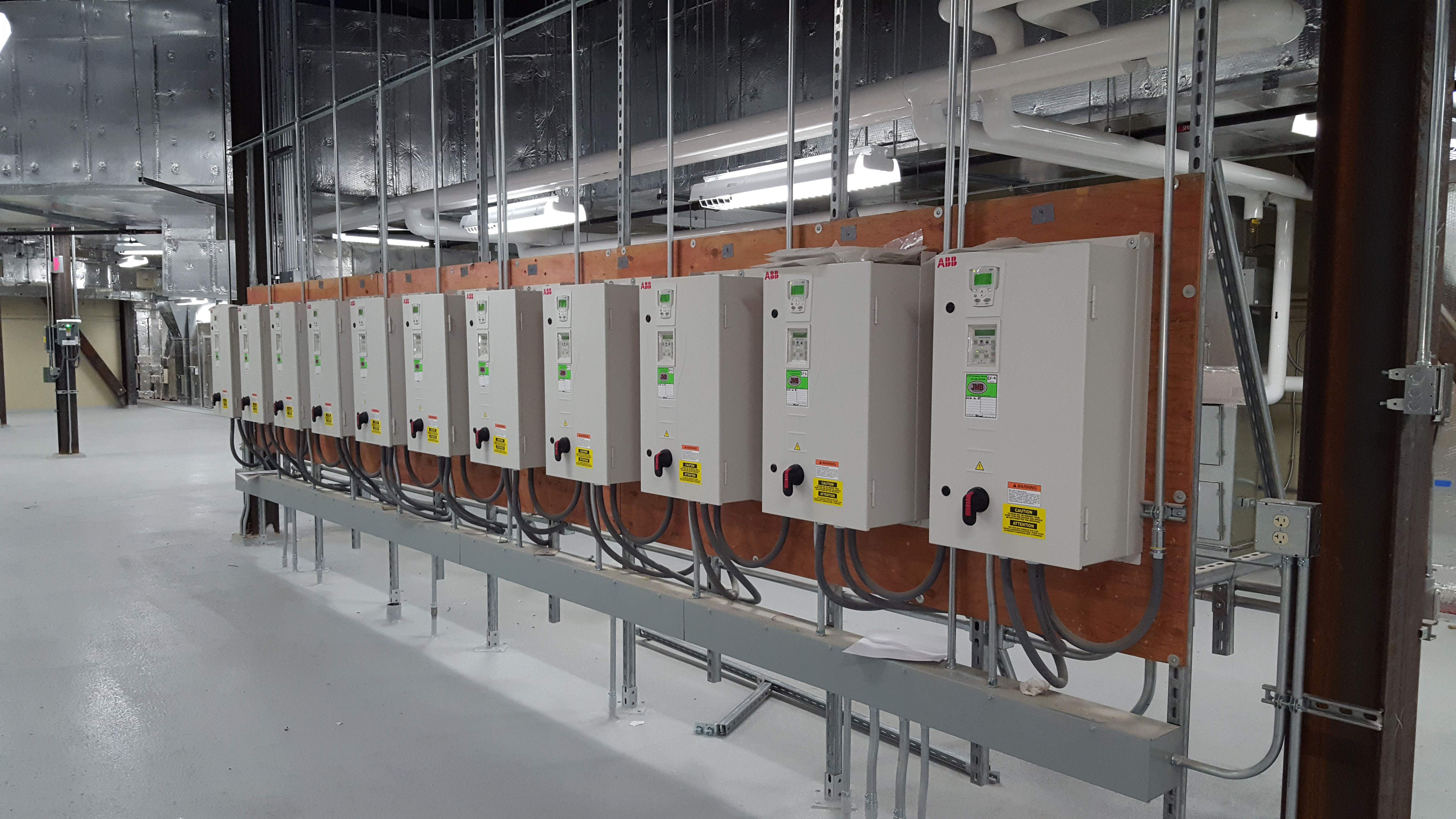 Outcome
The 204,000 square-foot facility was turned over to the university in September of 2016, and ready for student occupancy by the summer of 2017. The project was awarded a LEED Gold rating.