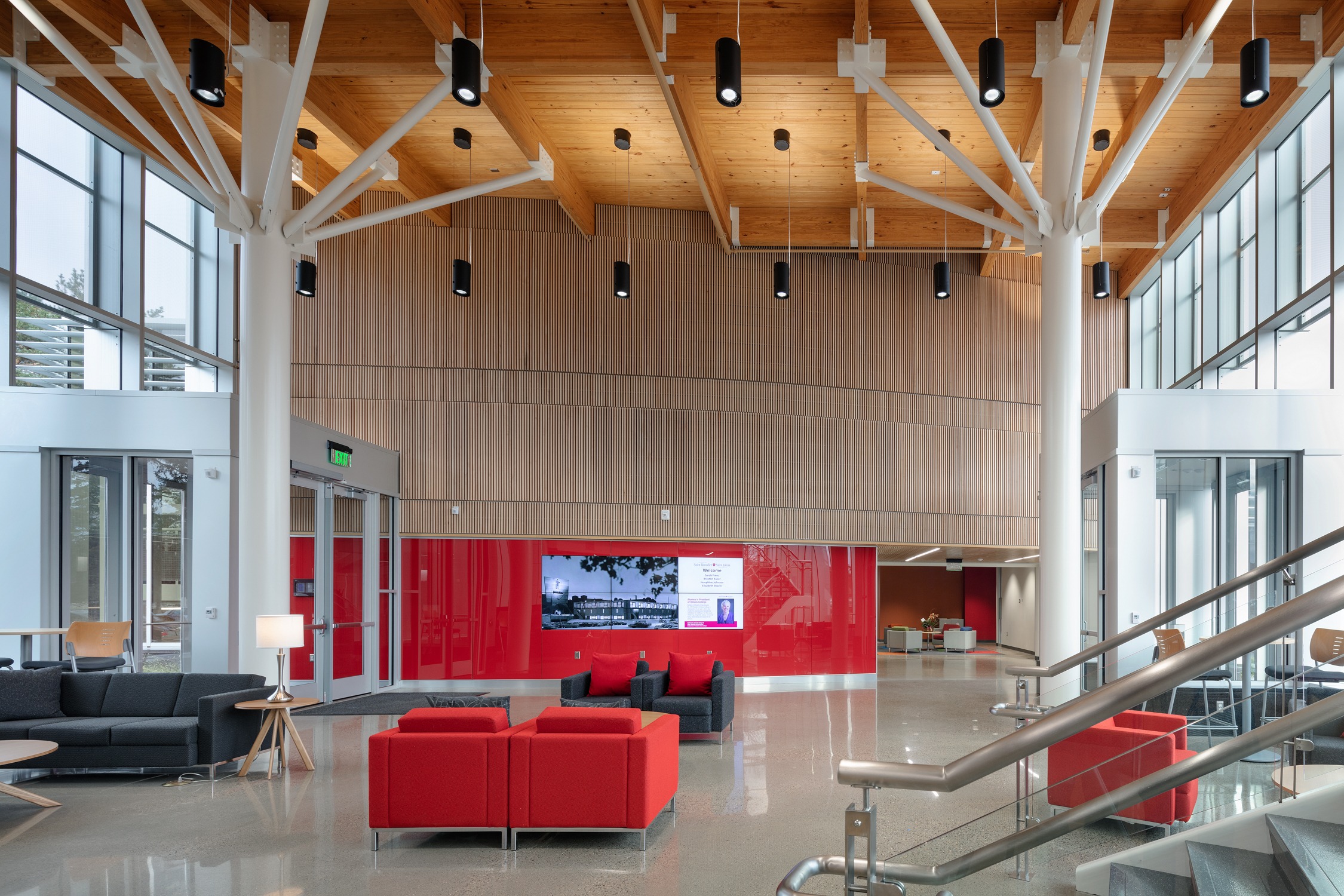 Challenge
Transforming and consolidating multiple buildings into a single cohesive welcome center for the College. The three adjacent buildings named Caedmon, St. Wendelin and the Artisian Studio range from 55 to over 105 years old.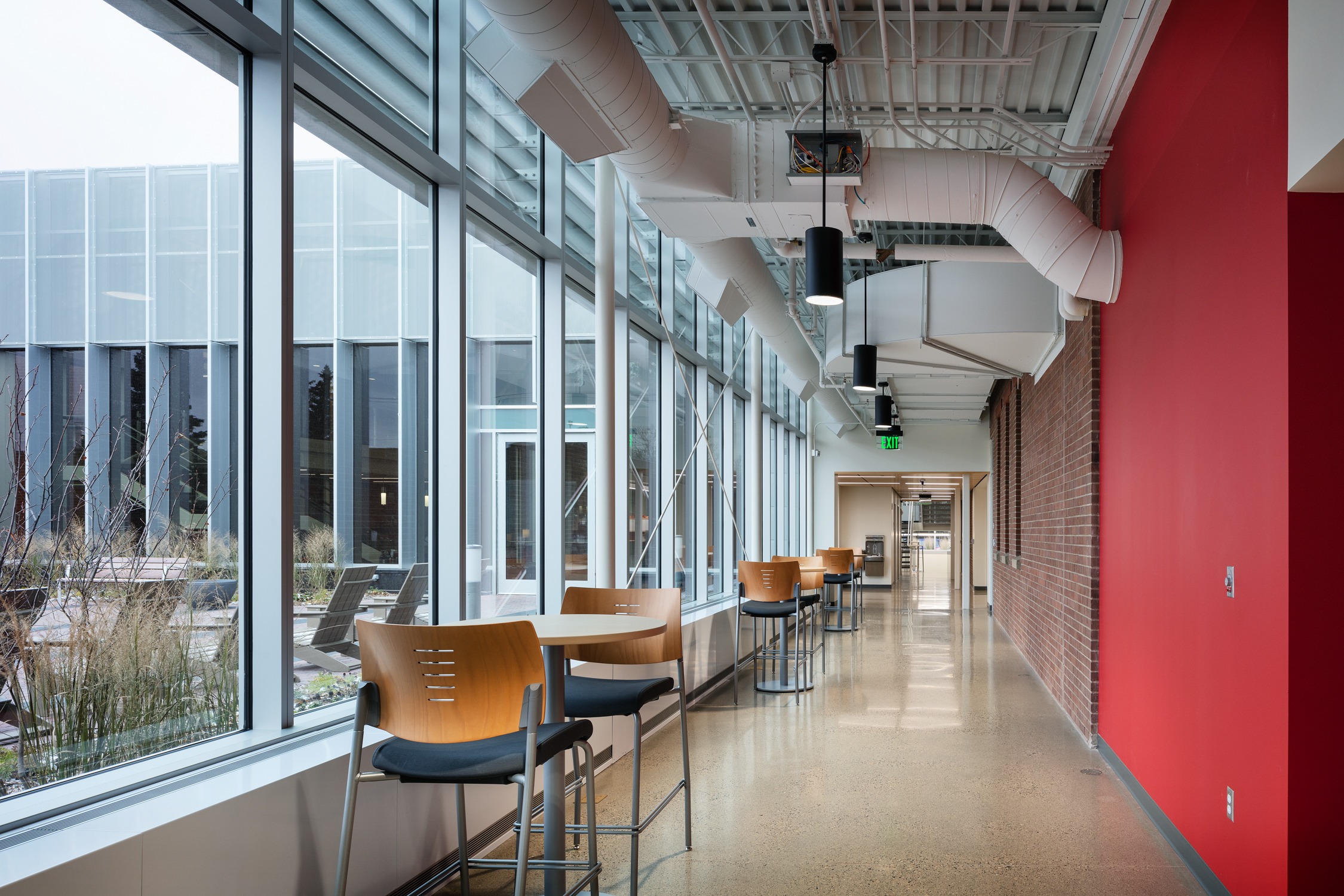 Approach
Over the years, these properties have served as a horse barn, residence halls, a butcher shop, offices, and studio areas. KFI and the project team provided the design to connect the Caedmon building and the Artisan Studio by a two-story atrium and now house admissions, marketing, and alumni relations departments. The St. Wendelin building was also renovated into office space.
The majority of the existing mechanical, electrical, and plumbing systems were replaced and updated with modern and energy efficient equipment. Modern technology systems were also installed including security and A/V systems.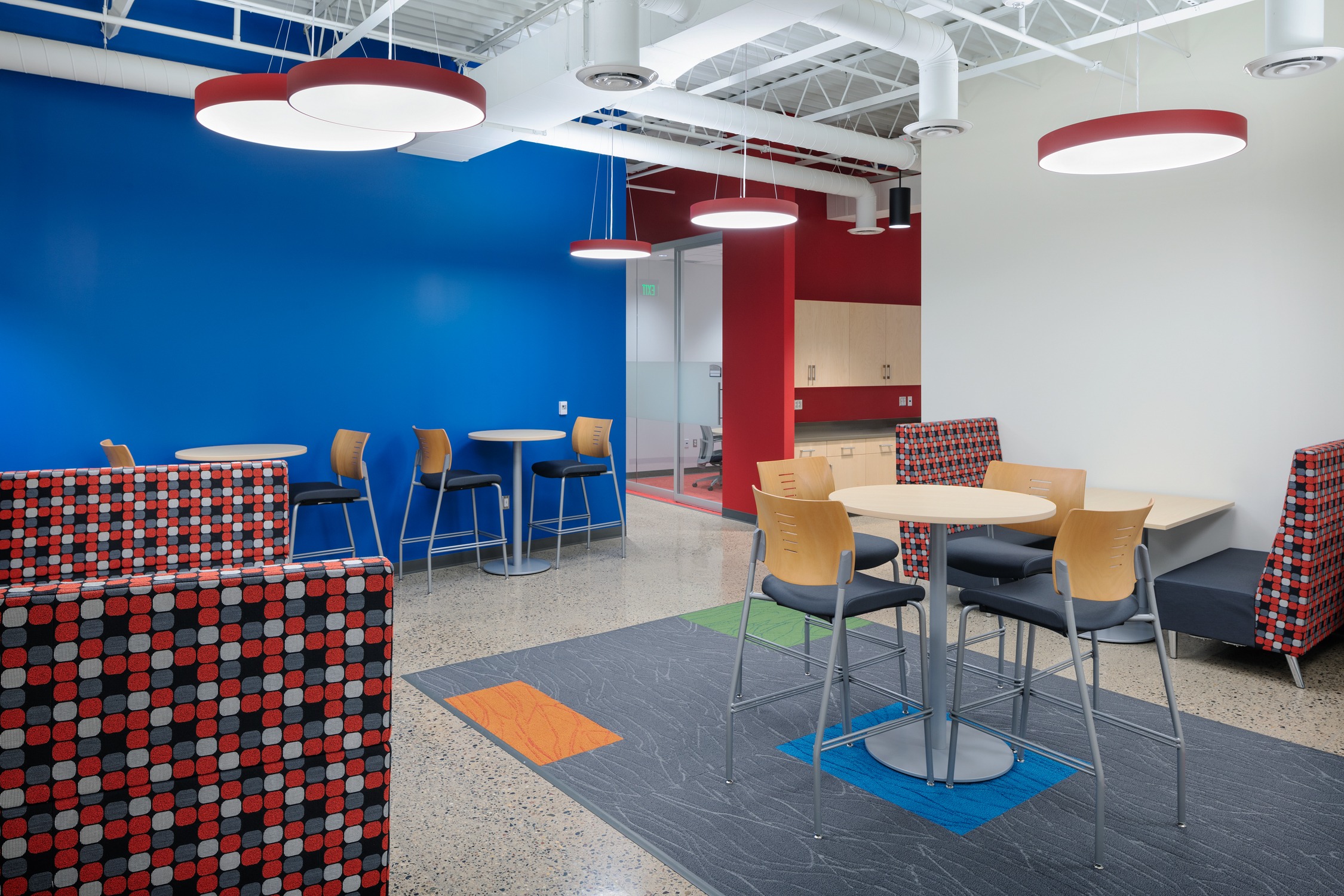 Outcome
The resulting building, named Schoenecker Commons after Guy and Barbara Schoenecker, opened its doors as the new campus Admission Welcome Center in May 2018. The project was named one of Finance and Commerce's Top Projects of 2018.