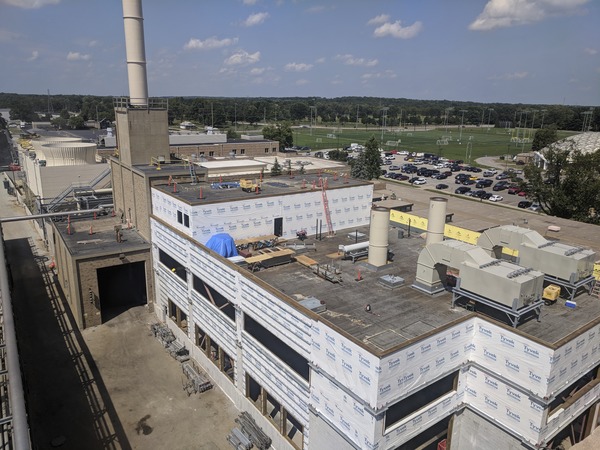 Challenge:
Execute a Utilities Long Range plan to identify the best approach for the university, then implement the necessary systems to reduce CO2 emissions – from turbines, to tunnels to cooling towers.
Approach:
After reviewing the projections laid out in the Utilities Long Range Plan, the team moved forward with a new gas-turbine/HRSG plant featuring two 5.5MW gas turbines, HRSGs with supplemental firing, a new dedicated high pressure gas source, redundant gas compressors and a new substation.
A 32,000 square foot expansion to the facilities building will house the plant, and electrical gear. Two new natural gas compressors housed in a separate building will provide high pressure natural gas to the new combustion turbines. In addition to the turbines, the existing water treatment systems need to be relocated, and two existing chillers will be replaced by new 20,000 gpm cooling towers. The project also includes connecting to three existing tunnels, rerouting of existing tunnel piping through the new plant, and phased demolition of two tunnels that would be running through the new building's basement if left in service.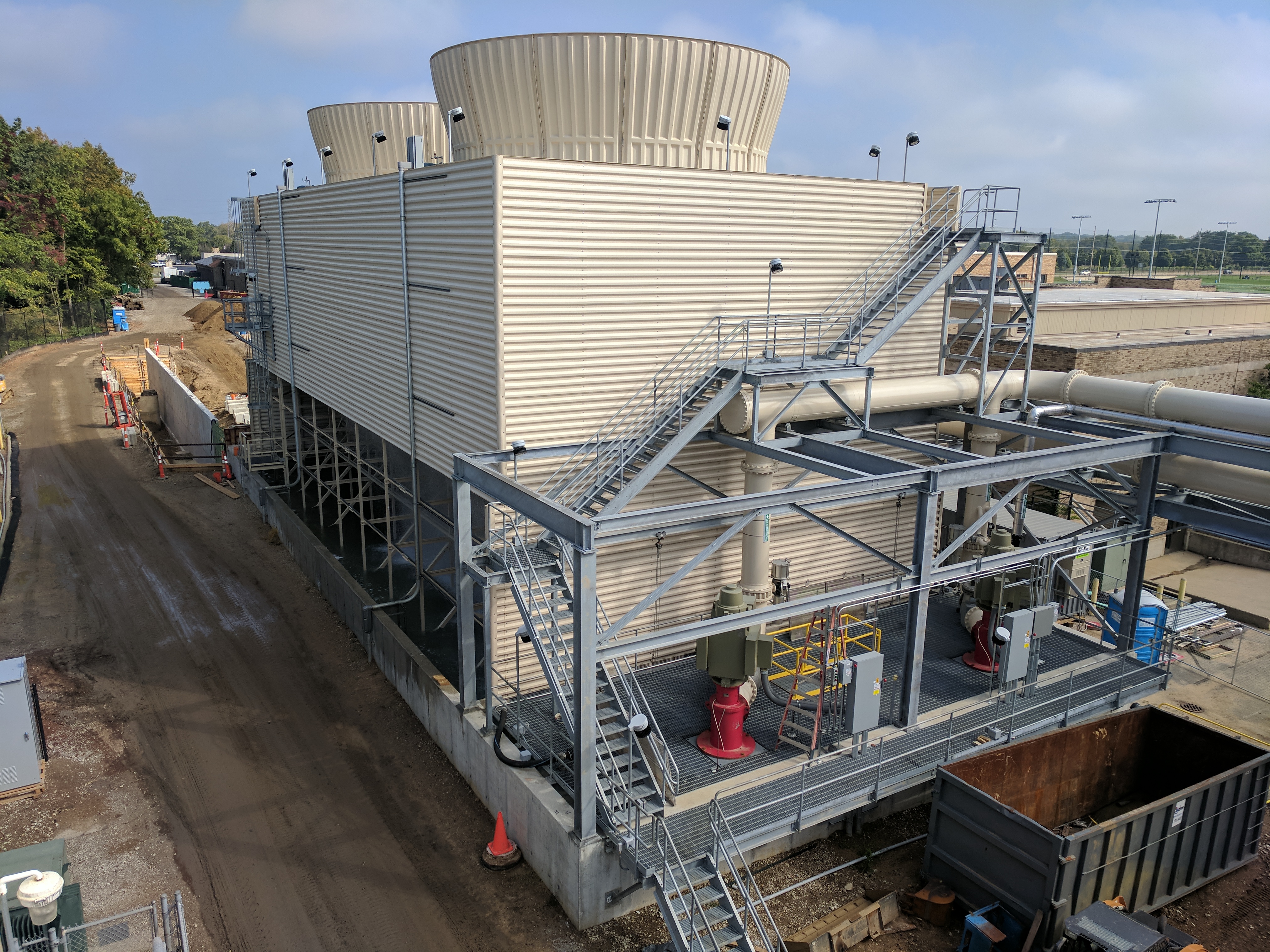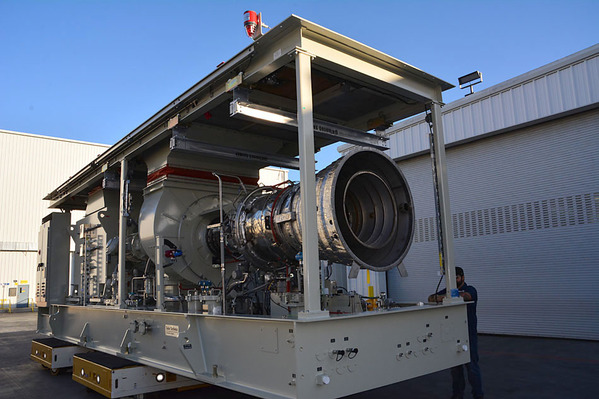 Outcome:
When the projects are complete (3Q19), the campus will have expanded its electrical capacity by 11MW and steam capacity by 180,000 lb/hr.