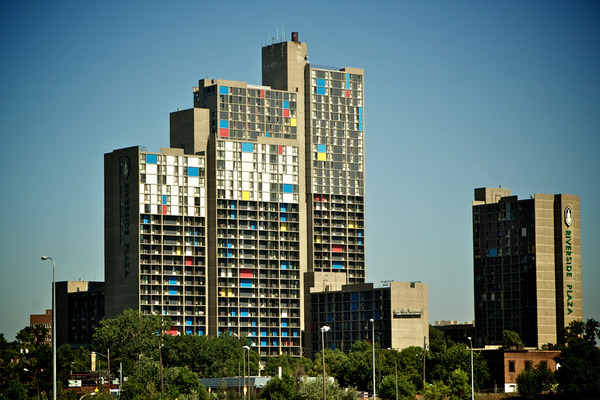 Challenge
Constructed in 1973 and designed by the late Modernist Architect, Ralph Rapson, Riverside Plaza includes 5 towers, 11 buildings and 1,303 rental units – housing over 4,000 people. In 2010, it was listed on the National Register of Historic Places. That same year marked a $90 million renovation of the existing M&E infrastructure to upgrade its systems.
A major design challenge was developing a phasing plan that maintained building operations with minimal disruption to the building occupants. This posed a significant challenge because renovation required replacement of all 1,303 rental unit fan coil systems, replacement of deteriorating hydronic piping serving these fan coil units, and major modifications and replacements to the residential domestic and waste piping systems.
Approach
The following mechanical, electrical and plumbing systems were upgraded or replaced:
Boiler plant
Chiller and cooling tower
Piping distribution
Apartment fan coil units
Heating and cooling piping
Apartment drain, waste, vent piping
Domestic water piping re-insulation, and domestic hot water heating distribution
Power distribution equipment
Fire alarm and security system
Lighting
Emergency generator system
Energy management system
As a final step, commissioning of controls automation systems as well as third-party verification of test and balance work, ensured that installation was handled properly.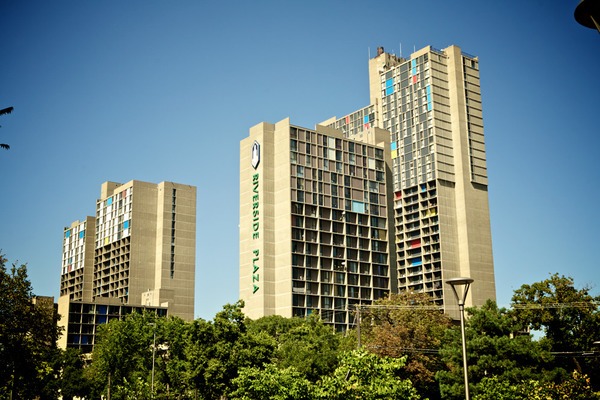 Outcome
System upgrades were designed and implemented with the goal of extending the building's lifespan another 40 years, while improving energy and operating efficiencies.