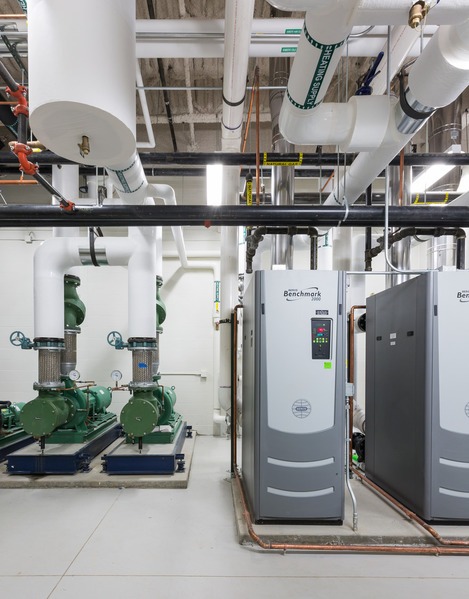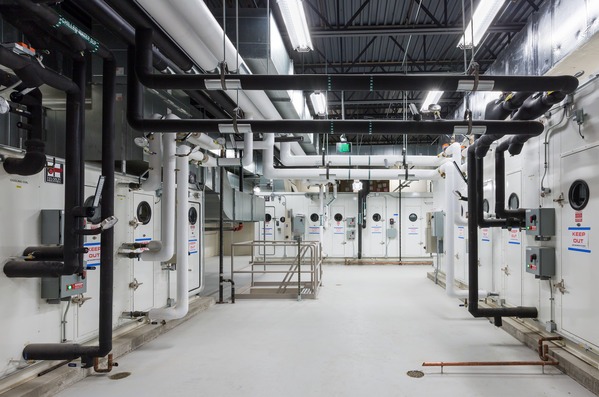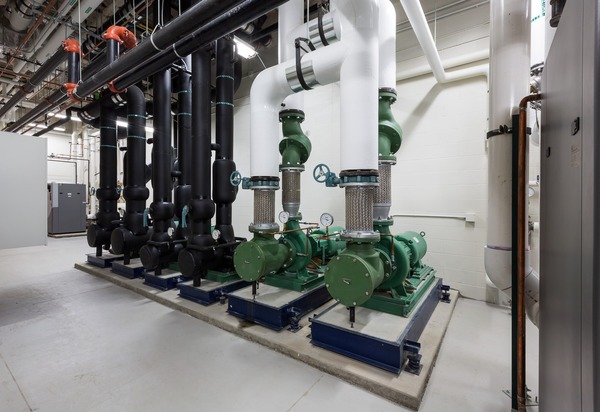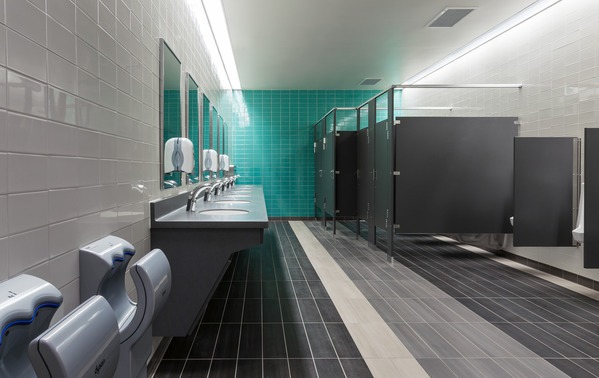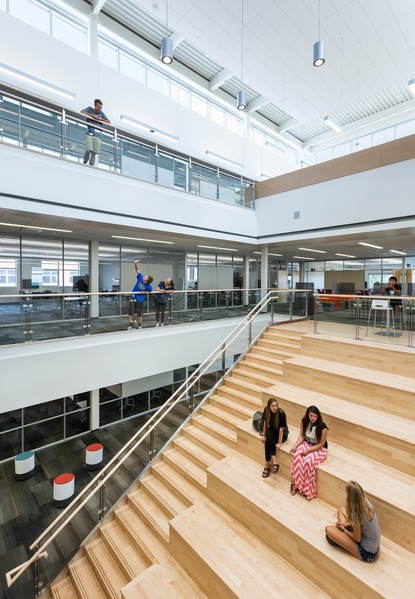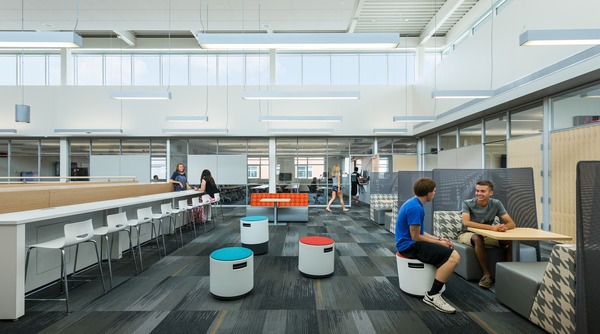 Challenge
To achieve the district's energy setting goal, appropriate sustainable design strategies needed to be identified at the outset of the project. Other considerations included sophisticated technology design and the maximum functionality provided by modular classrooms.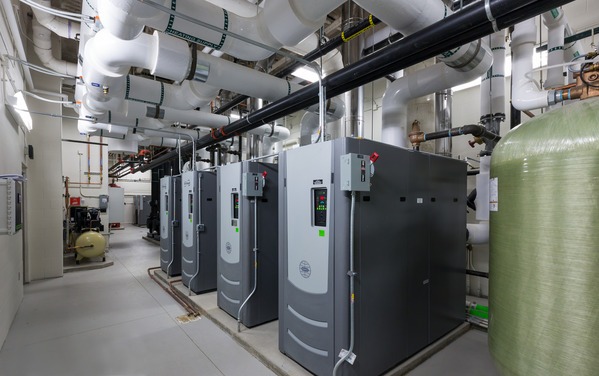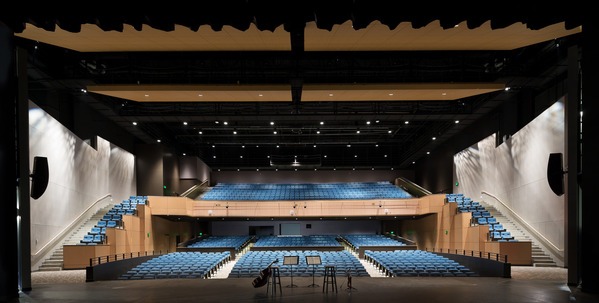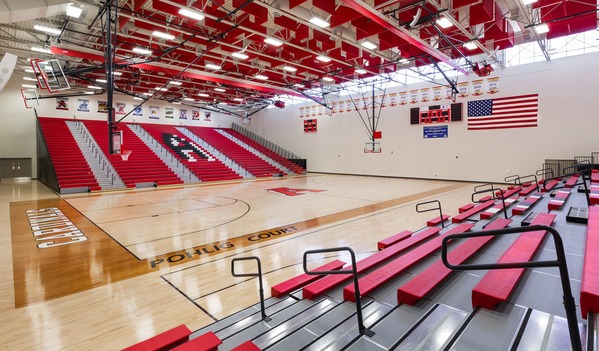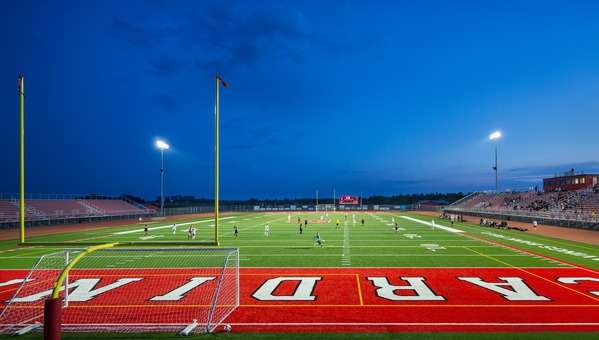 Approach
Energy Efficient Design
Energy modeling evaluated the energy and cost implications of chilled beams, geothermal and solar thermal systems, guiding the team to chilled beams as the best option. It also offered analysis for a number of glazing and shading design options for the windows, so the district could compare products.
The final mechanical design of this facility featured a dedicated outdoor air path with heat recovery and active chilled beams in the learning areas of the school. An overhead variable air volume system with reheat was designed for the other building areas. Eleven energy recovery units were placed throughout the building, including the largest energy recovery wheel in the Midwest.
Technology Design
In today's world, sophisticated classroom technology is critical, so the design included audio visual systems, telecommunication, wireless and data networks, fire alarm, as well as the security system throughout the school. The system also featured integrated security management with video surveillance capabilities, key card access locations and intrusion parameters.
Modular Construction of Classrooms
The client request for modular classrooms was addressed using DIRTT© walls – an application that had never been utilized in a school setting prior to this project. While the walls achieved the goal of maximum functionality for the space over time, the implementation was no small feat, requiring precise coordination onevery detail for the mechanical, electrical and technology systems.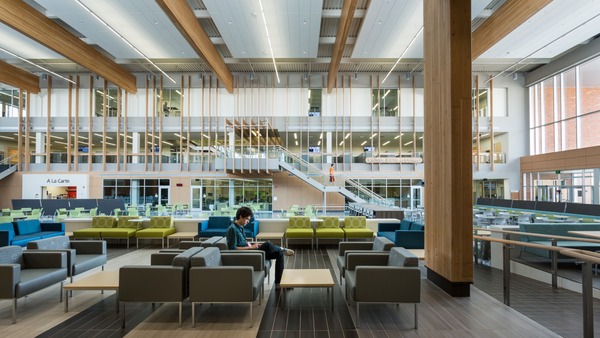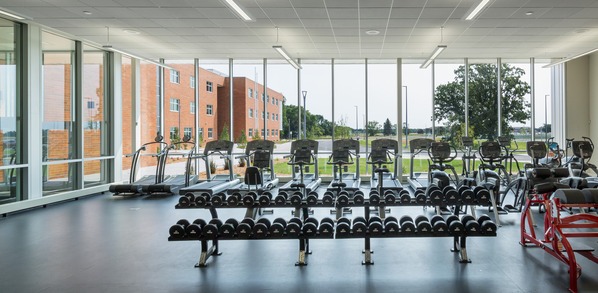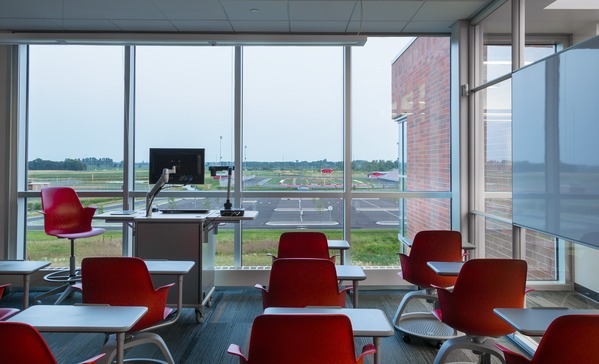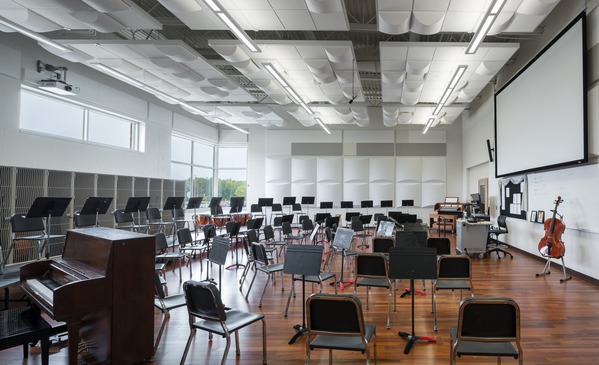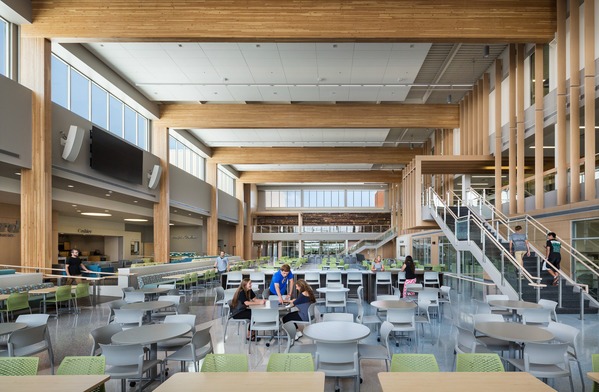 Outcome
Construction of the school was completed in August 2014, meeting the district's energy objectives, while providing the students of the Alexandria area a beautiful,environmentally friendly school for generations to come. The school is anticipating a LEED Gold rating.