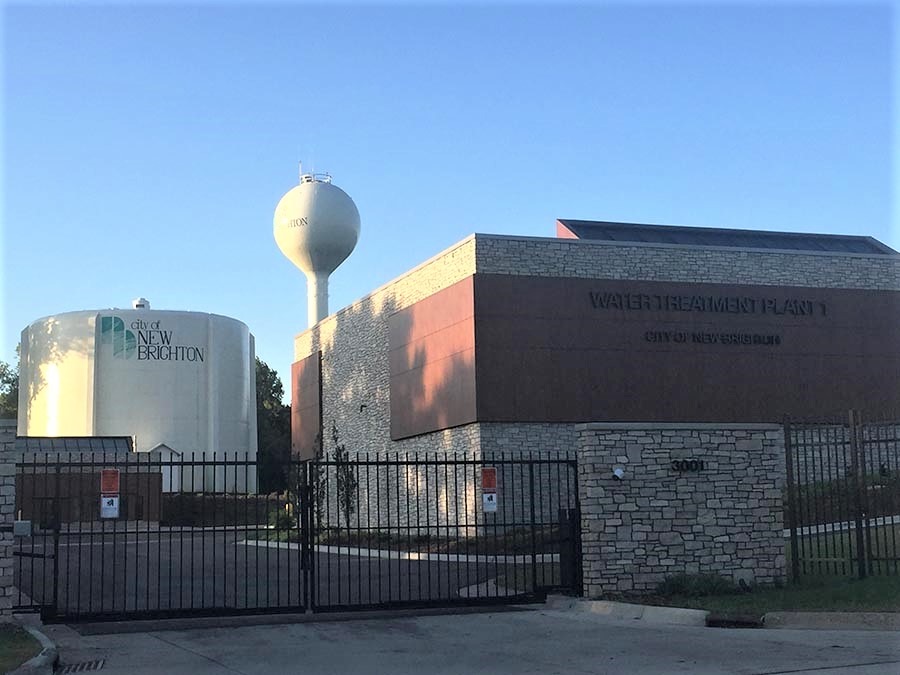 Challenge
A new addition was needed at the plant to house the new Peroxide-UV treatment system required to remove 1,4-dioxane from the groundwater. The new addition required a significant amount of cooling for the electrical rooms housing the UV filter control centers as well as ventilation for the large hydrogen peroxide storage room that was required for the new treatment process.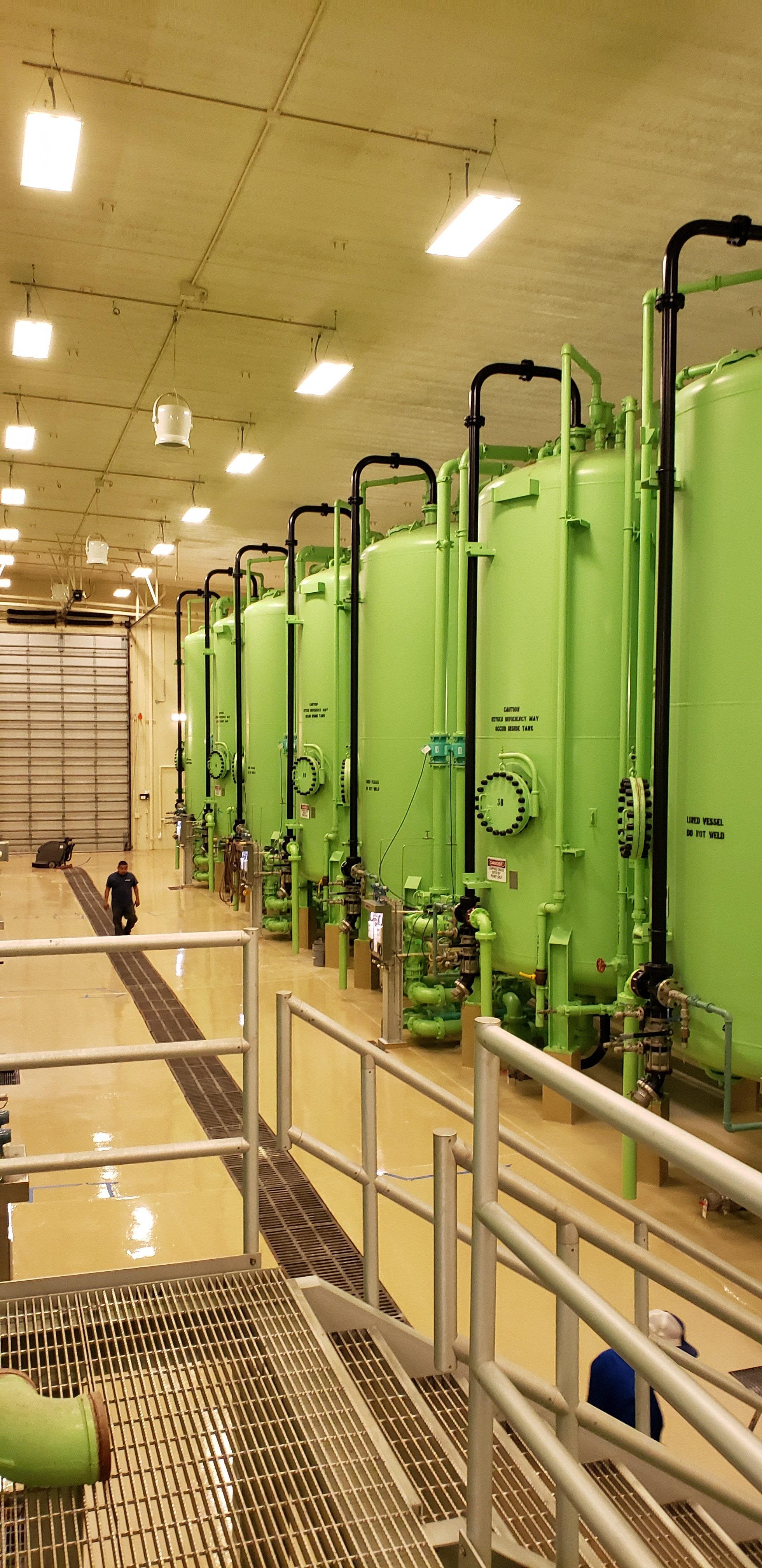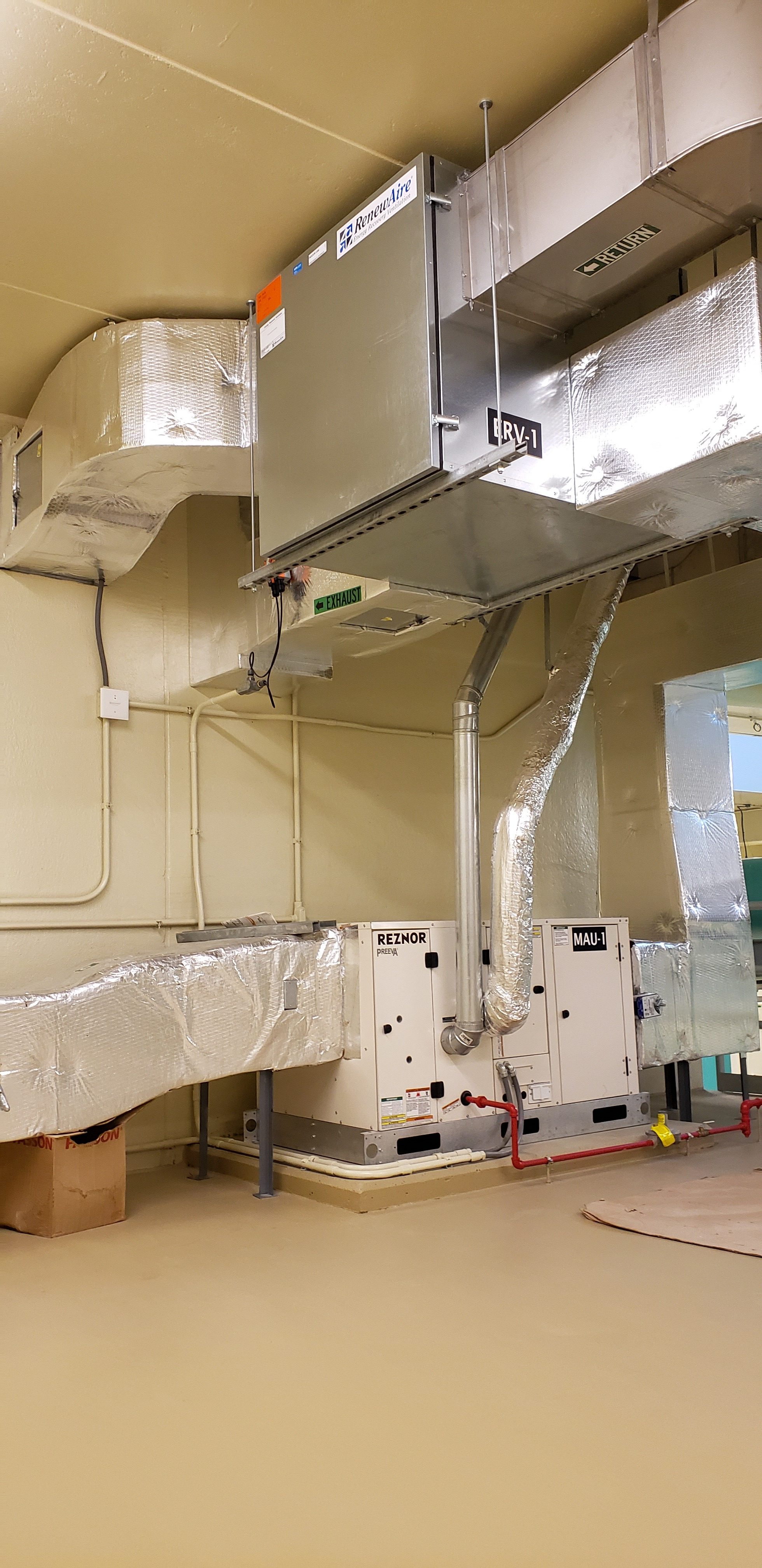 Approach
Since the main plant has a continuous flow of cool groundwater through piping and large tanks, the plant stays cool year-round without the need for air conditioning. The air conditioning systems for the new addition electrical rooms were installed with the condensing units inside the plant to take advantage of the consistently cool temperatures. This also is expected to lengthen the life of the condensing units as they are not exposed to harsh weather conditions like a typical outdoor installation.
Due to the amount of chemicals being stored, continuous ventilation was required for the hydrogen peroxide storage room. An energy recovery system was incorporated into the hydrogen peroxide storage room ventilation system to minimize the operating cost of operating the ventilation.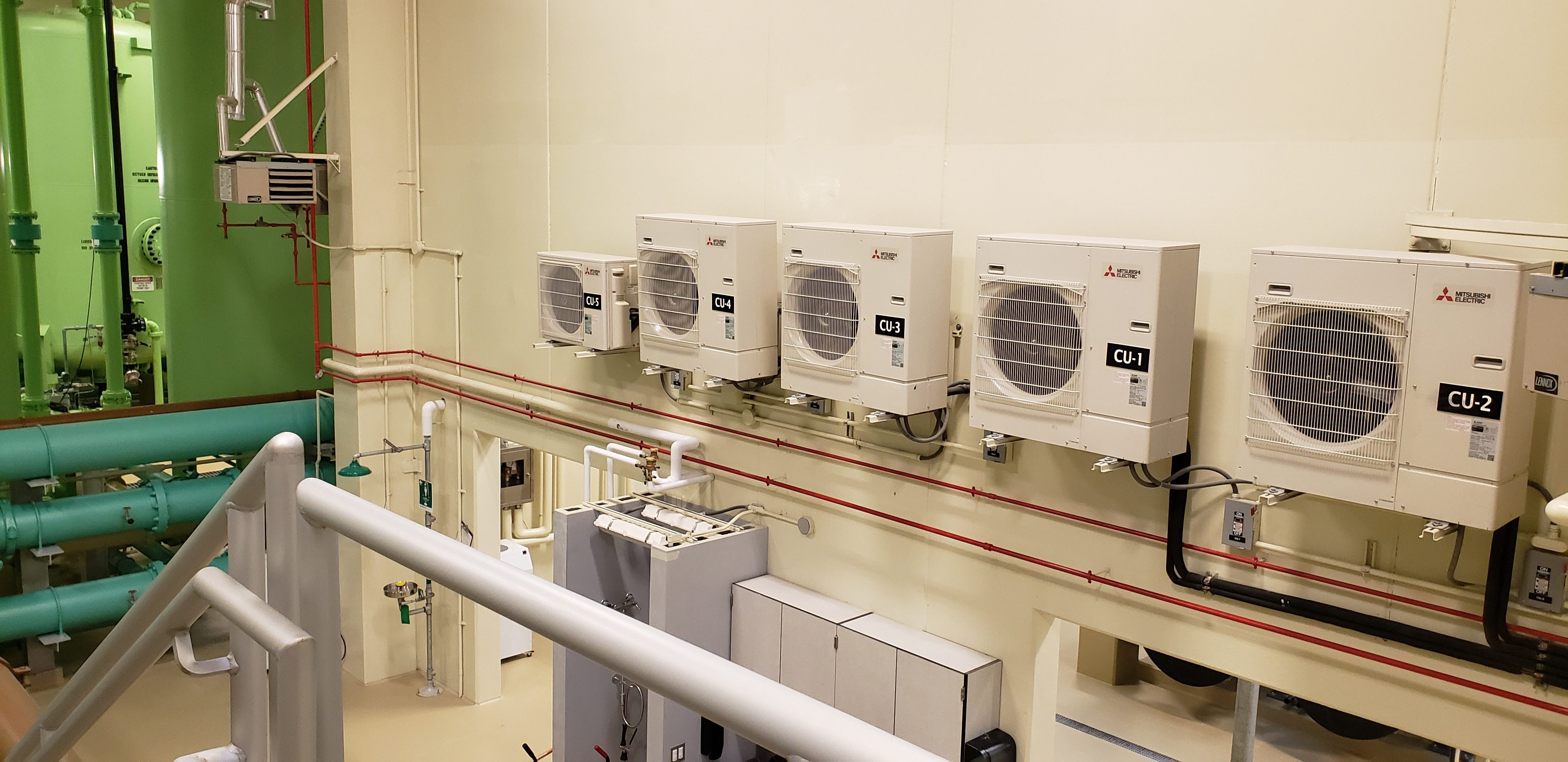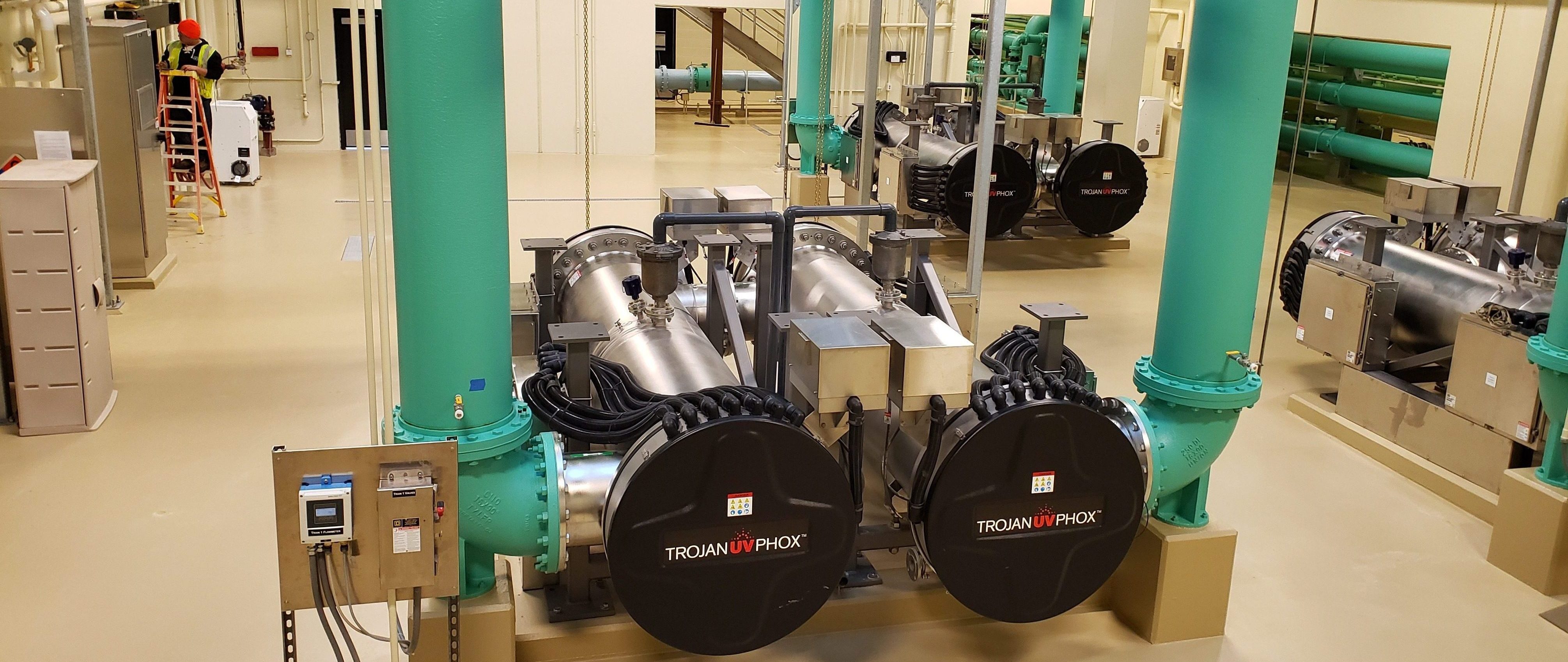 Outcome
The plant is currently operational and successfully removing the 1,4-dioxane contaminant from the groundwater, allowing the City of New Brighton to supply its residents with safe, clean water.