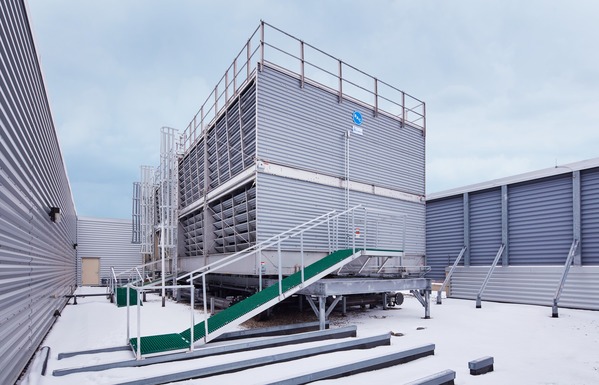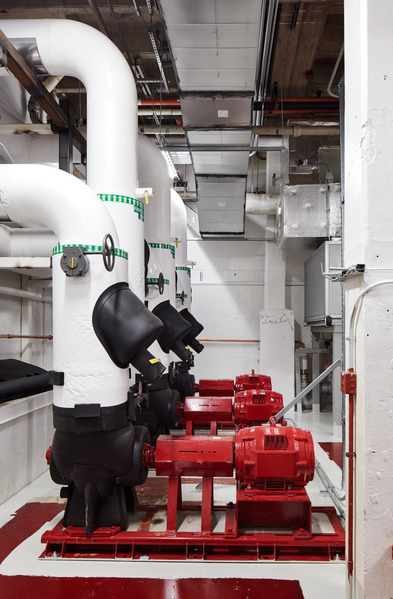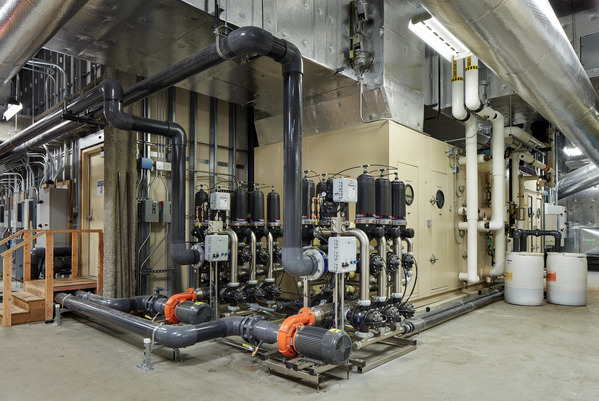 Challenge
North Memorial Medical Center's aging chillers and cooling towers were rife with operational issues and not very efficient. The existing chillers, housed in two separate plants, had a capacity of 2,000 tons in the Hospital Plant and 2,000 tons in the Atrium Plant. The engineering study investigated the existing conditions and presented five options for consideration, including the recommendation to eliminate one of the existing chiller plants.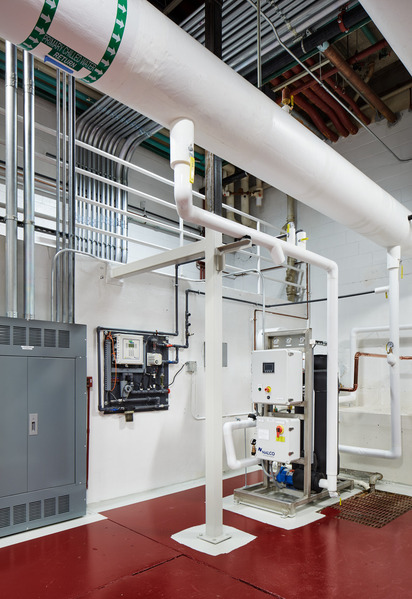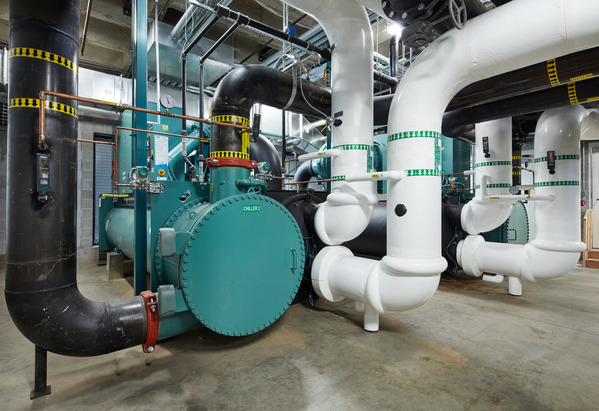 Approach
The design included the demolition and installation of two new 1,000-ton magnetic centrifugal chillers, cooling towers, and pumps for the facility. The new chillers were installed in the Atrium Plant, thus eliminating the Hospital Plant, providing a single chiller room for the facility.
The existing primary chilled water system was revised to accommodate the two new chillers as well as installing two new cooling towers adjacent to the existing Atrium cooling towers. In order to provide chilled water to the Hospital Plant, a new tertiary chilled water loop was installed in the adjacent city street by directional boring the supply and return piping between the plants. Coordination with the City was done prior to start of the design.
As part of the air handling unit design, the existing three-way and two-way standard control valves were replaced with two-way pressure independent control valves to better manage flow balance and chilled water temperature drop across the cooling coils. A chiller optimization control system was also integrated.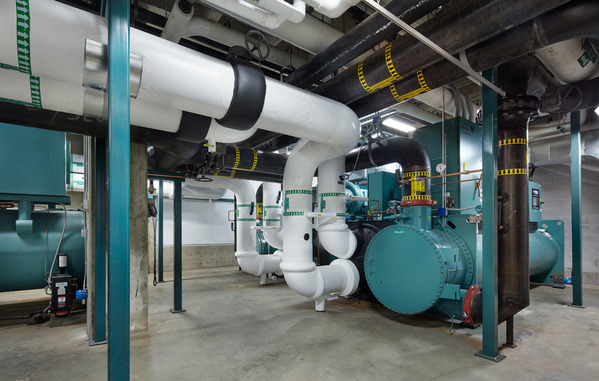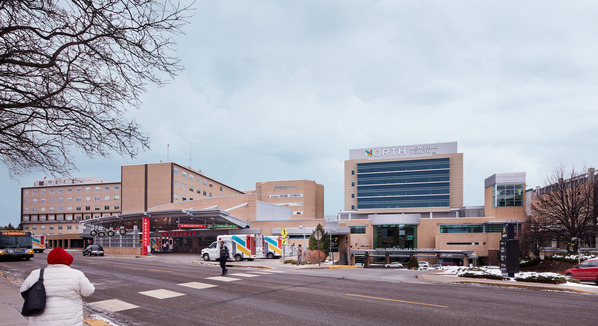 Outcome
The results included greater control and significantly improved energy efficiency. The existing annual average plant efficiency was estimated at 0.8 Kw per ton and after the project was operating, the facility experienced 0.35 Kw per ton energy use of the chiller plant.