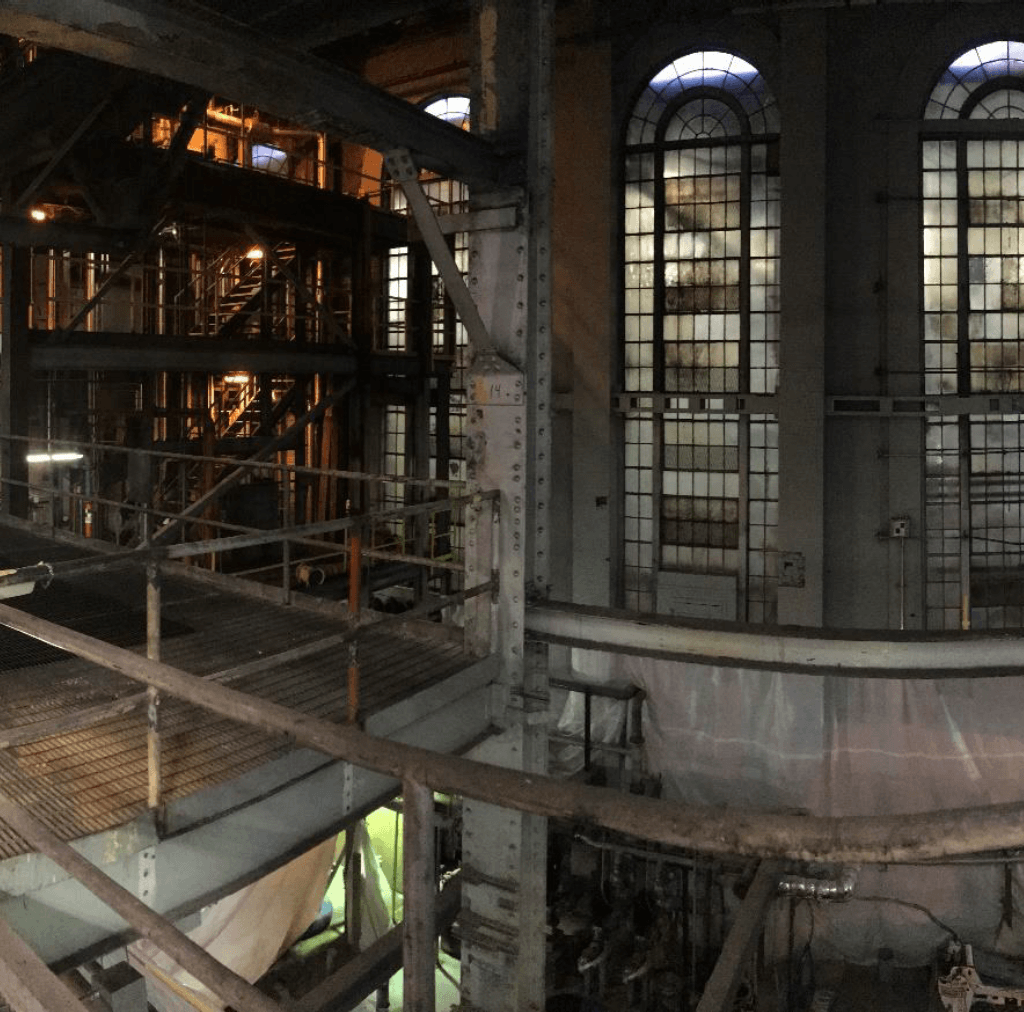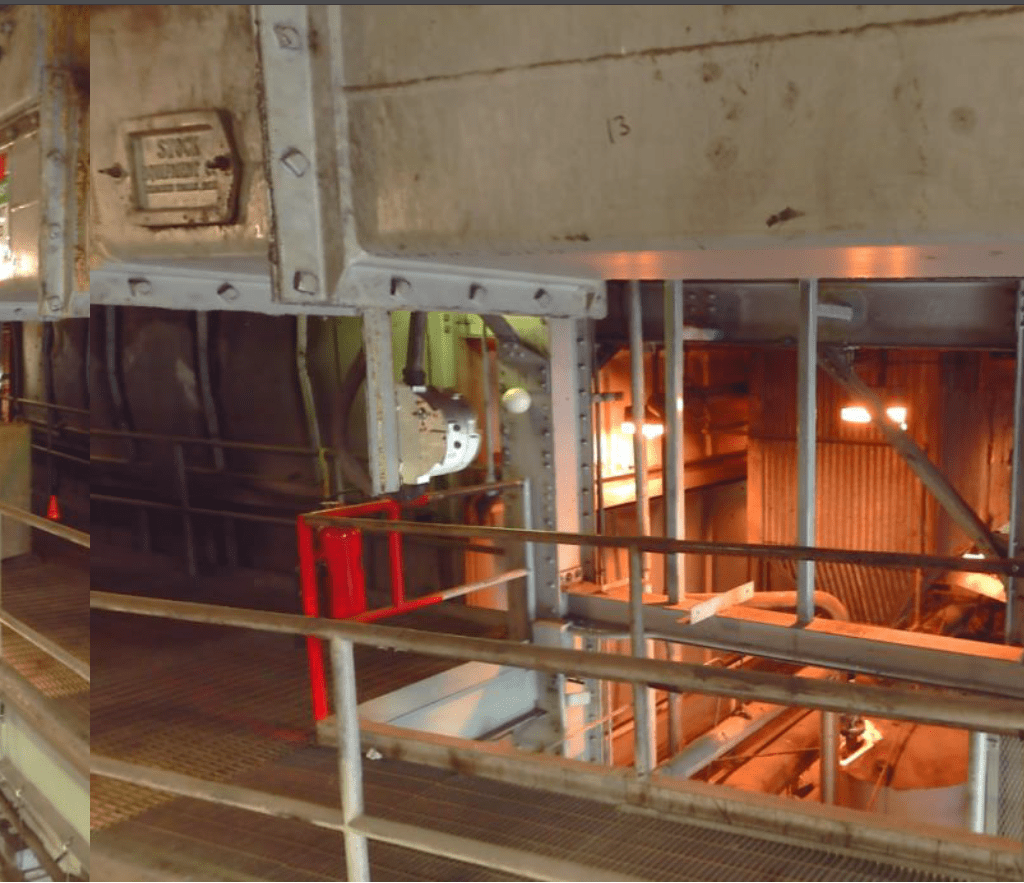 Challenge
Penn State University needed to expand the cogeneration capacity of the West Campus Team Plant and decrease greenhouse emissions. The project involved working within the small footprint of the existing historic building, gaining public trust in the project, avoiding outages, and improving black-start dispatch performance.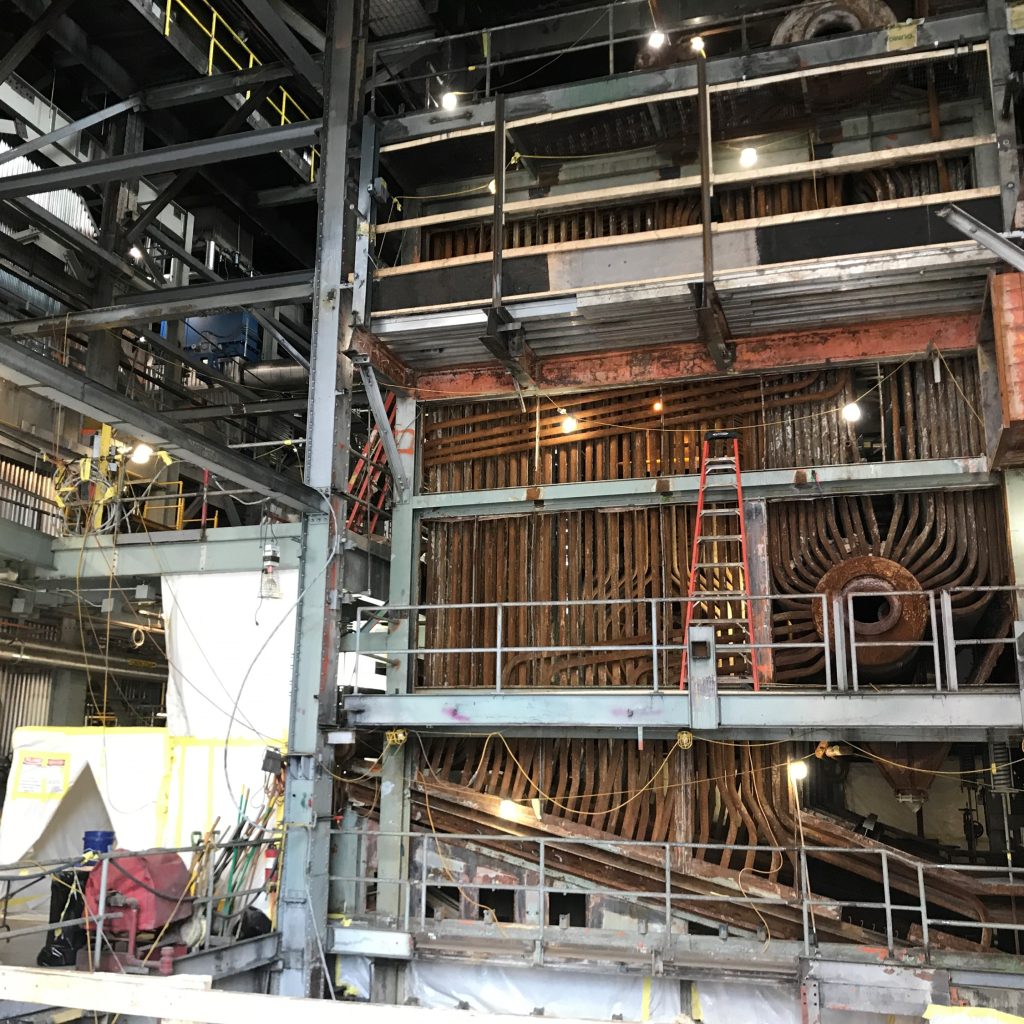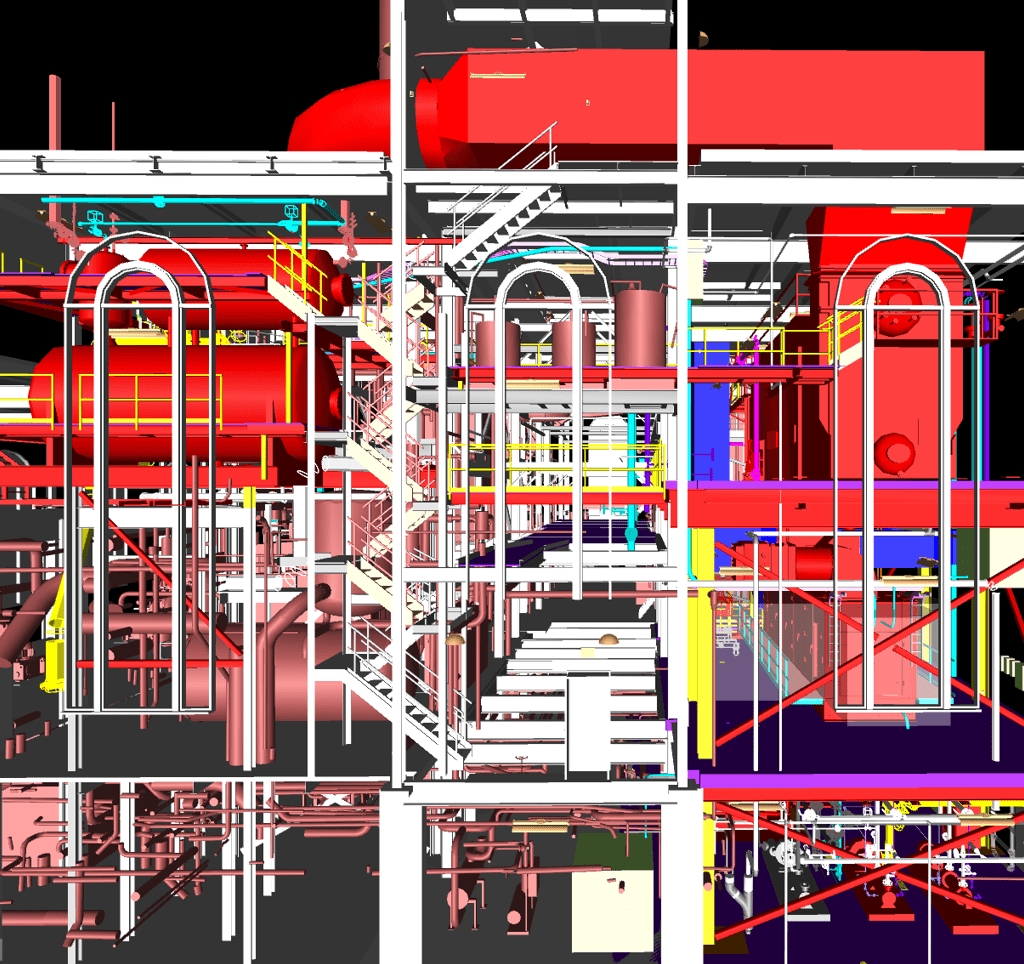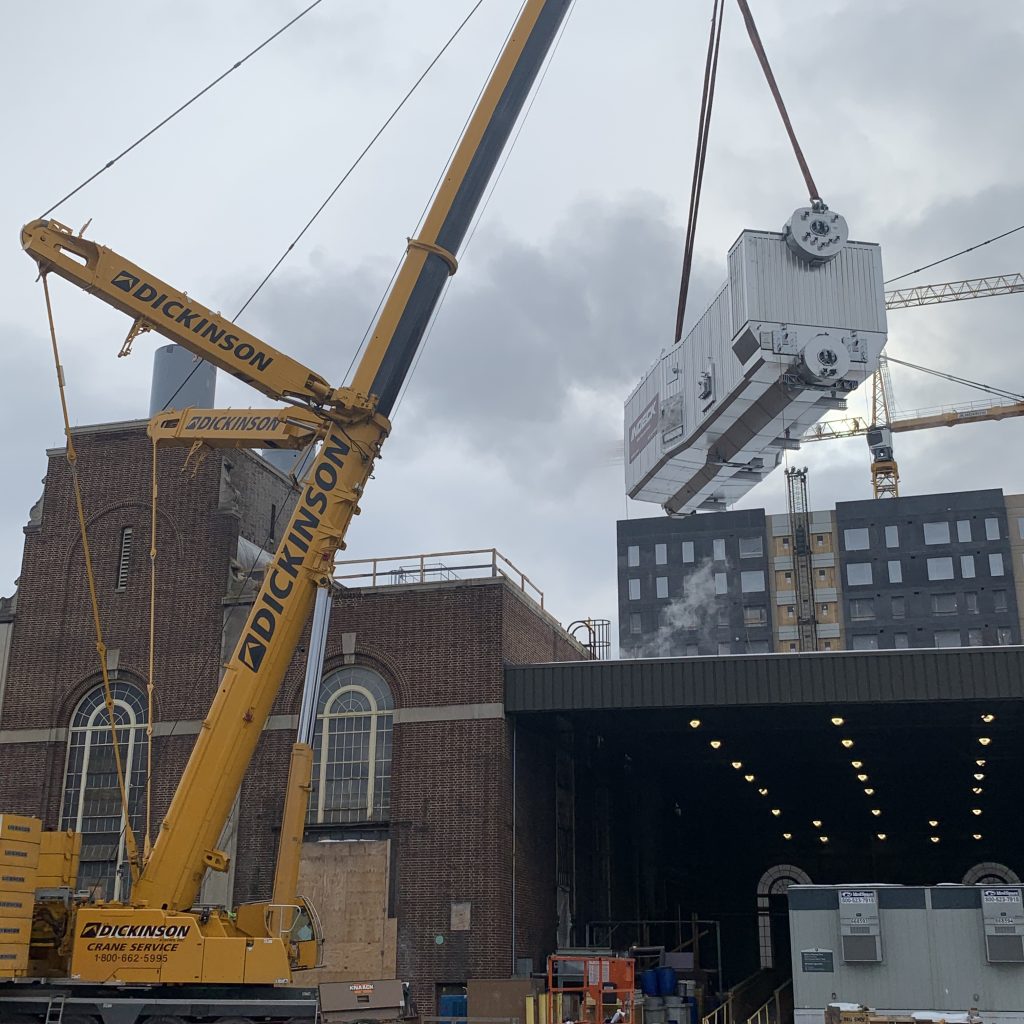 Approach
KFI's design included the addition of a 5.2 MW nominal gas combustion turbine and a matched heat recovery steam generator (800 psig, 800°F) with duct burner and new stack, a new 2.1 MW 800psig to 250psig backpressure steam turbine, new 550,000 lb/hr deaerator, and two new 1000psig boiler feedwater pumps.
Other features of the project include:
Creation of an 8760-hour campus mass and energy balance, resulting in adjustments to equipment performance specifications, and expansion of the potential cogeneration capacity of the plant.
 A new microgrid control system to provide import control, high-speed load shedding, automatic source transfer, and coordinated control of existing and new generation under islanded conditions.
Replacement of the existing West Campus substation switching center with a new structure containing two lineups of 15kV metalclad switchgear with new protective relaying of the generation/utility interconnection, utility direct transfer trip and SCADA systems, and interface to the microgrid control system.
Removal of an existing boiler and existing coal-handling equipment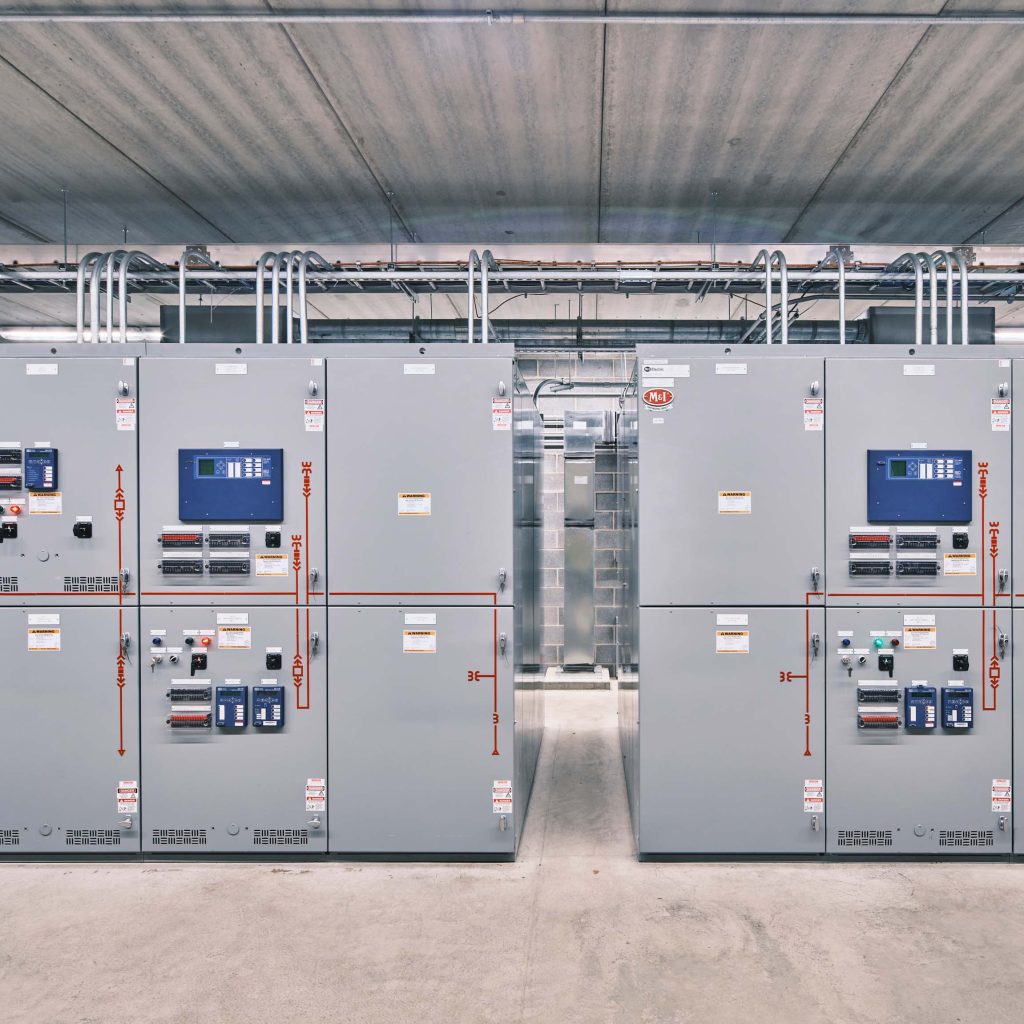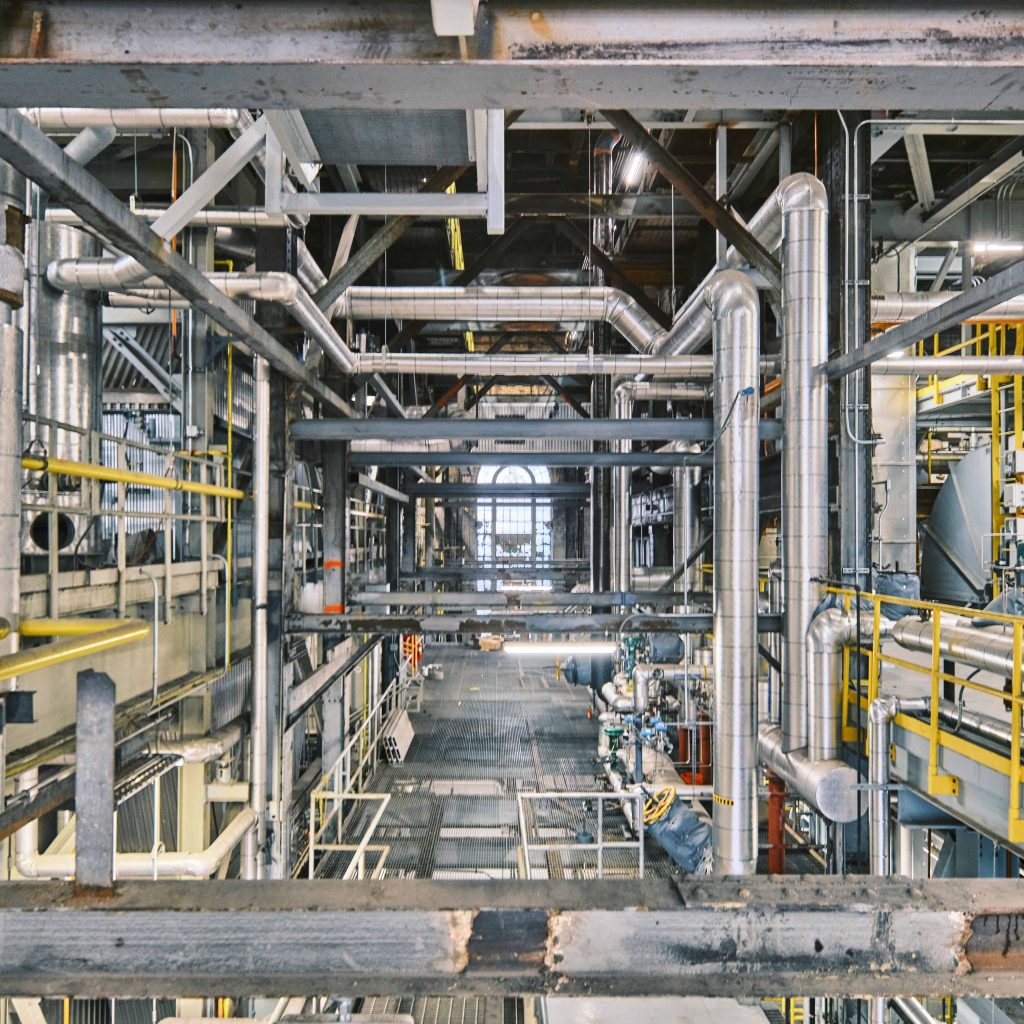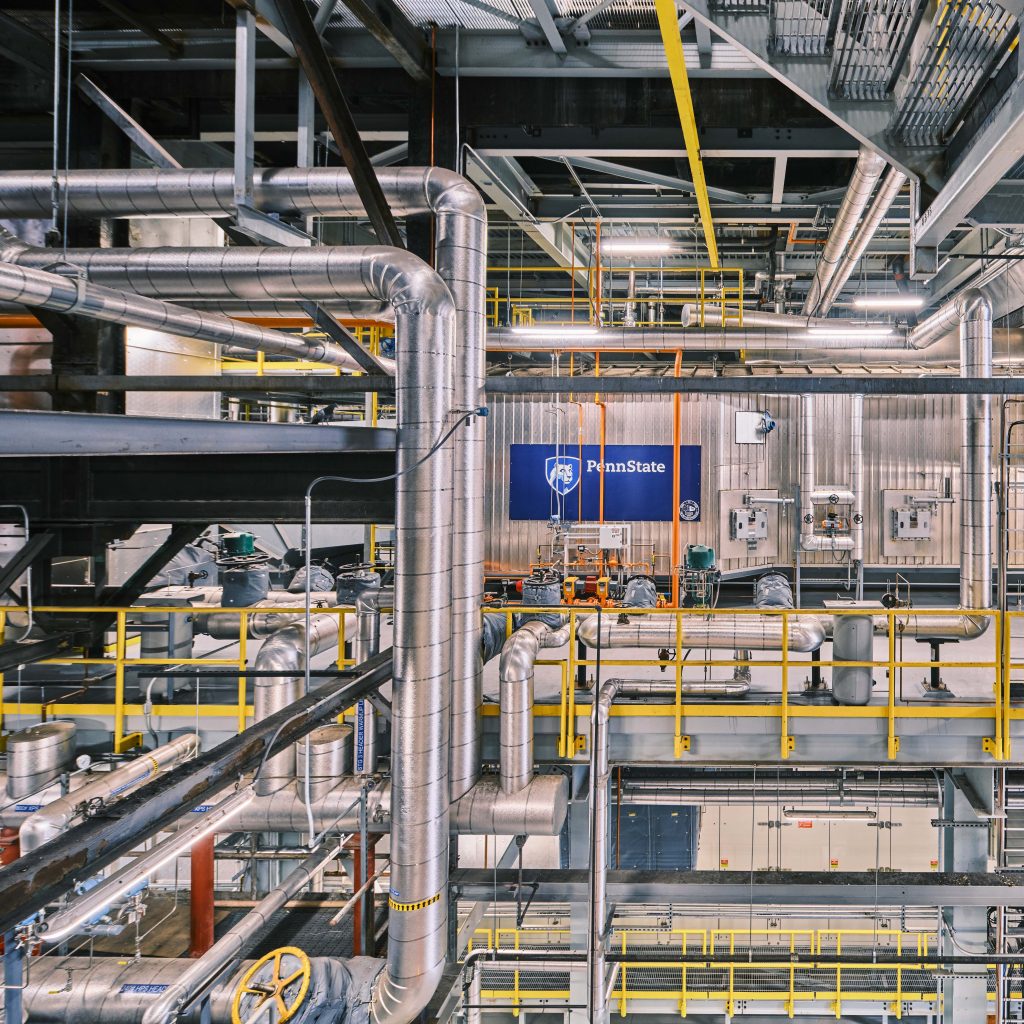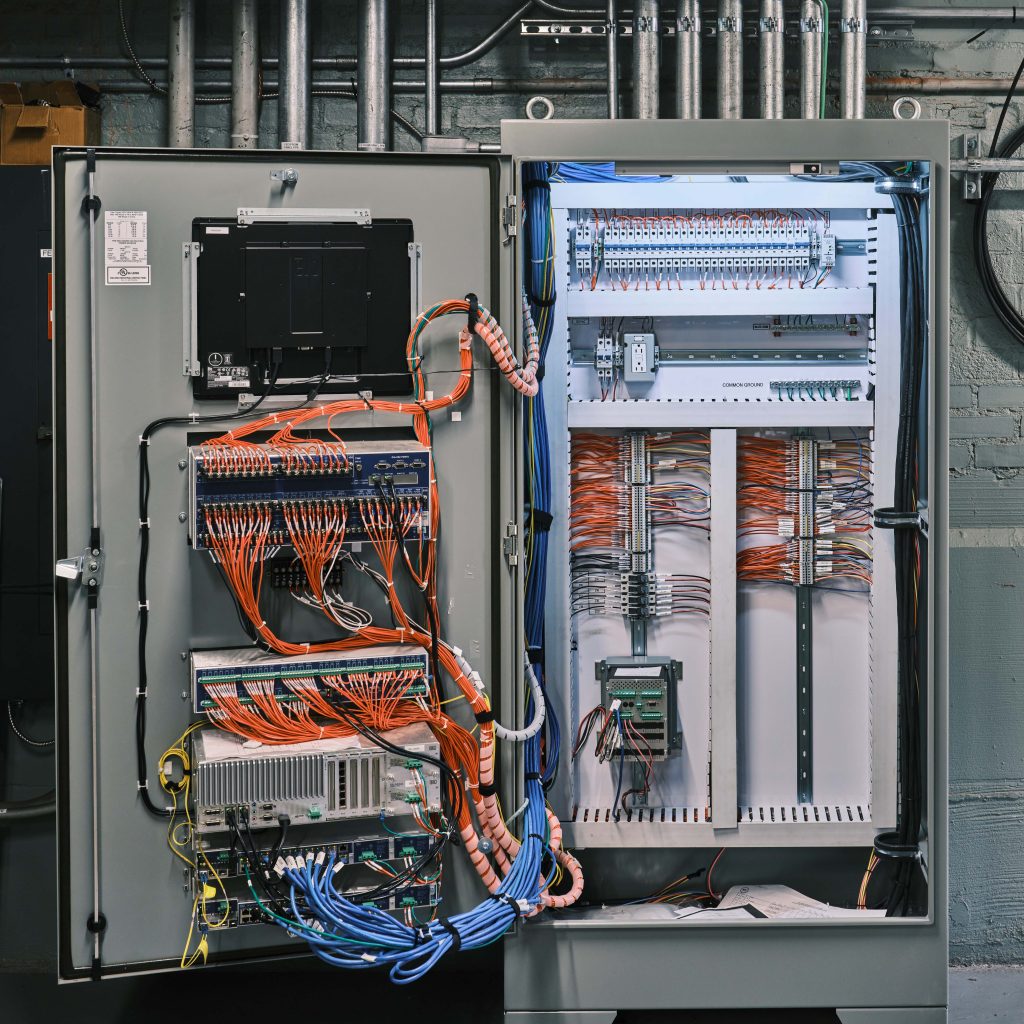 Outcome
The project will reduce greenhouse gas emissions by more than 16,000 metric tons of carbon dioxide equivalent (MTCO2e).