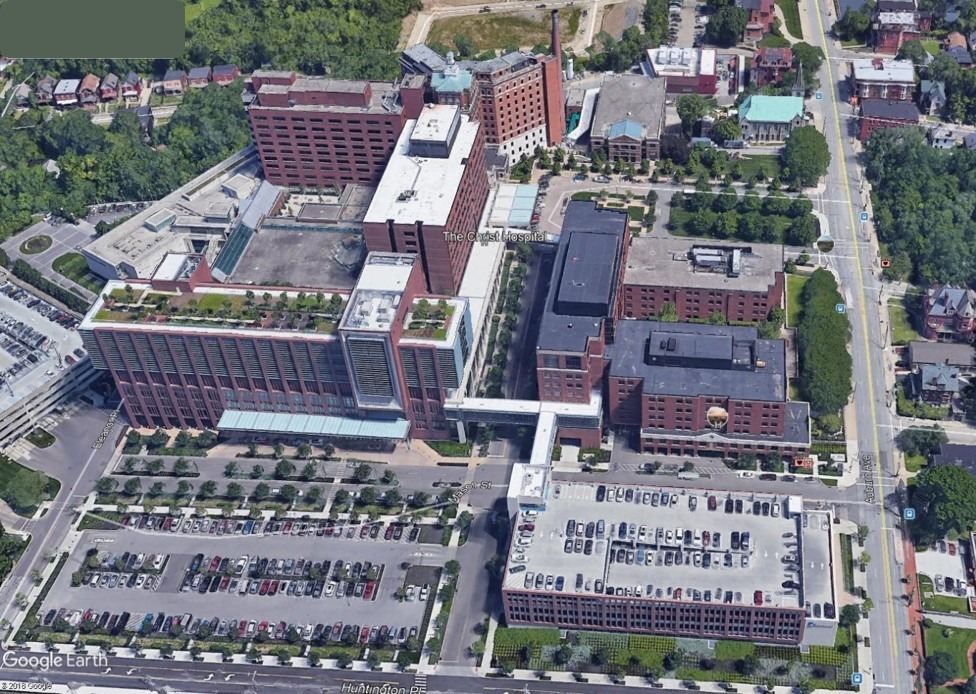 Challenge
Construction of the JSC required the demolition of a parking garage that housed the double-ended, medium voltage electrical service for the entire campus. The electric service had to be relocated to the opposite end of the campus and reconnected without interruption of service.
No space was available for standby generators or chillers in the JSC. Capacity had to be developed elsewhere on the campus, and standby power and chilled water had to be distributed through the occupied hospital to the JSC.
The roof of the JSC had to be free of mechanical equipment to allow for a roof garden.
The campus' central chiller plant was not powered by standby generators, which was a point of concern in the overall campus infrastructure. A chiller added to create capacity for the JSC would therefore also leave it without sufficient standby power for its cooling system, which had become criterion for accreditation of healthcare facilities.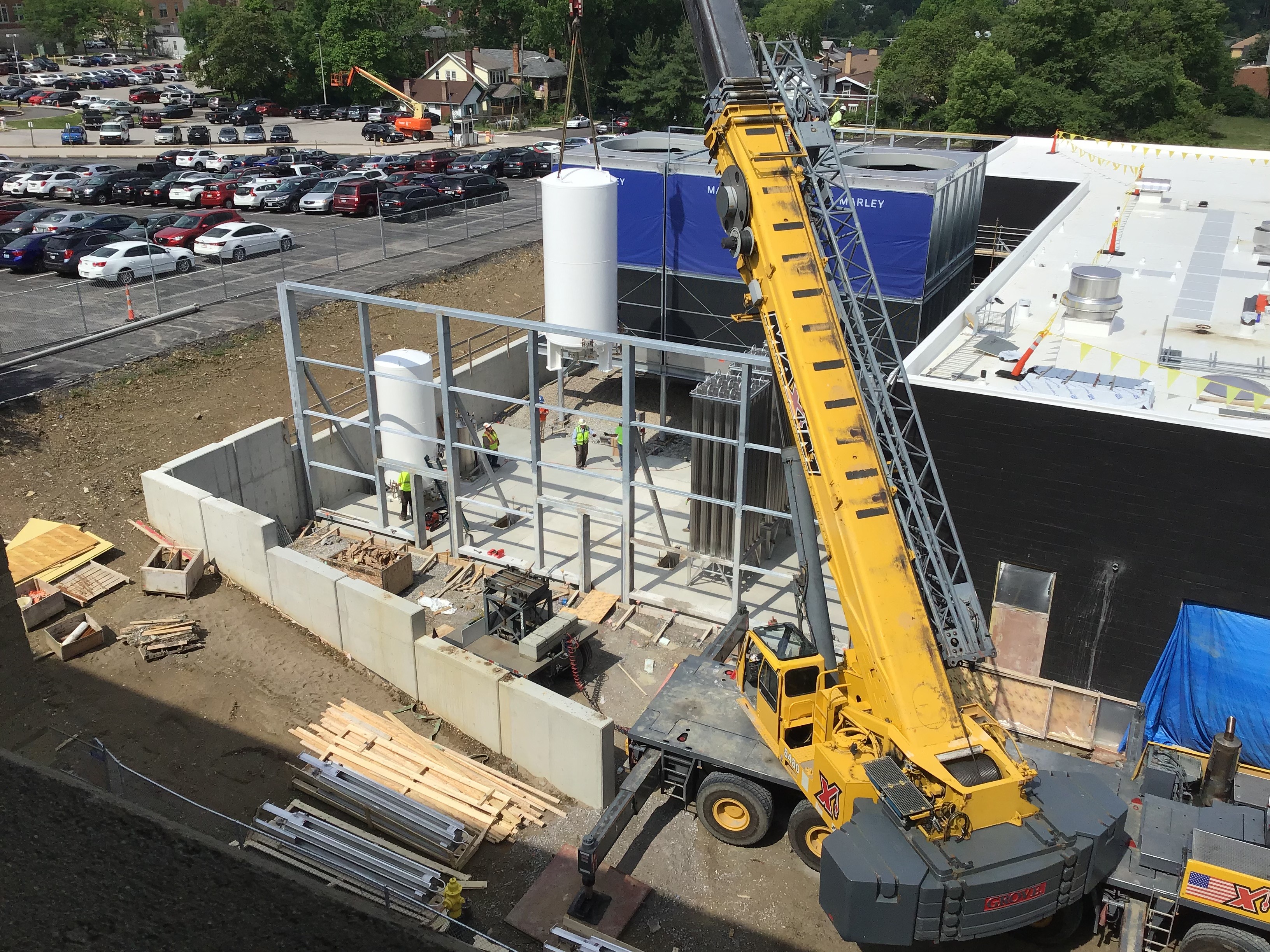 Approach
KFI found space in the campus' School of Nursing and developed a plan to relocate the campus electric service entrance and reroute all feeders that emanate from it.
KFI worked with the structural engineer for the new Materials Management building to create a structure on its roof to hold three 2,500 kW standby generator sets. Using an inventive distribution and control scheme, three new medium voltage gen sets were integrated with five existing 480 volt sets to produce sufficient standby power to drive the entire campus chiller plant and to provide dedicated standby power to the JSC.
KFI planned and engineered the removal of an old chiller and pumps to make space for a larger, dual compressor machine and vertical turbine pumps with variable speed drives to increase plant capacity to handle the JSC and provide N+1 redundancy for the entire campus. The cooling tower farm was expanded to achieve redundancy as well.
KFI collaborated in the development of an interstitial mechanical room, in the middle of the floor stack. This reduced size of mechanical shafts and left the roof clear for a roof garden.
KFI engineered and integrated control and automation systems for the chiller plant and for the management of electric power from the utility sources and medium voltage generators. using open-source, PLC based controls with an industrial grade HMI.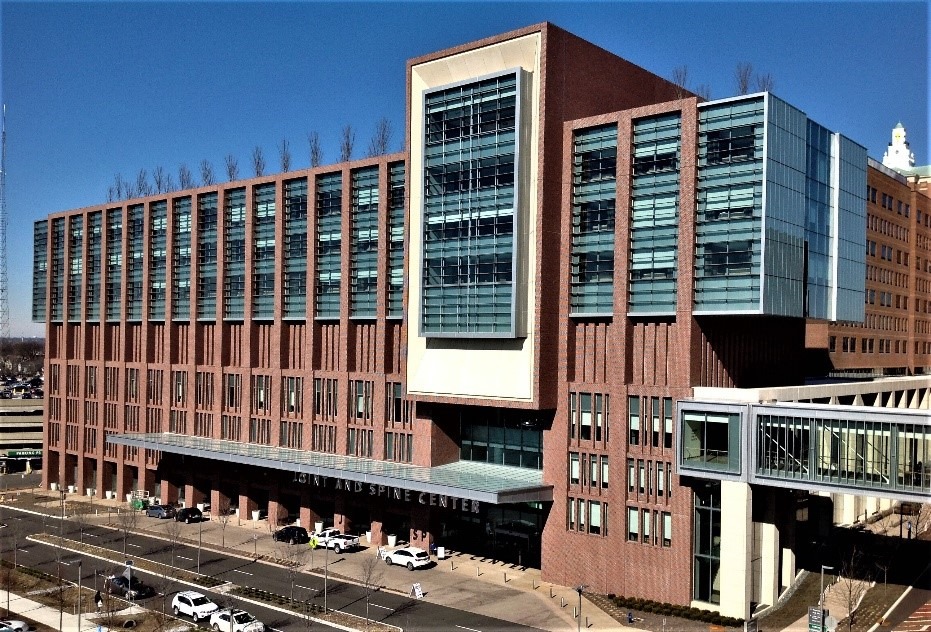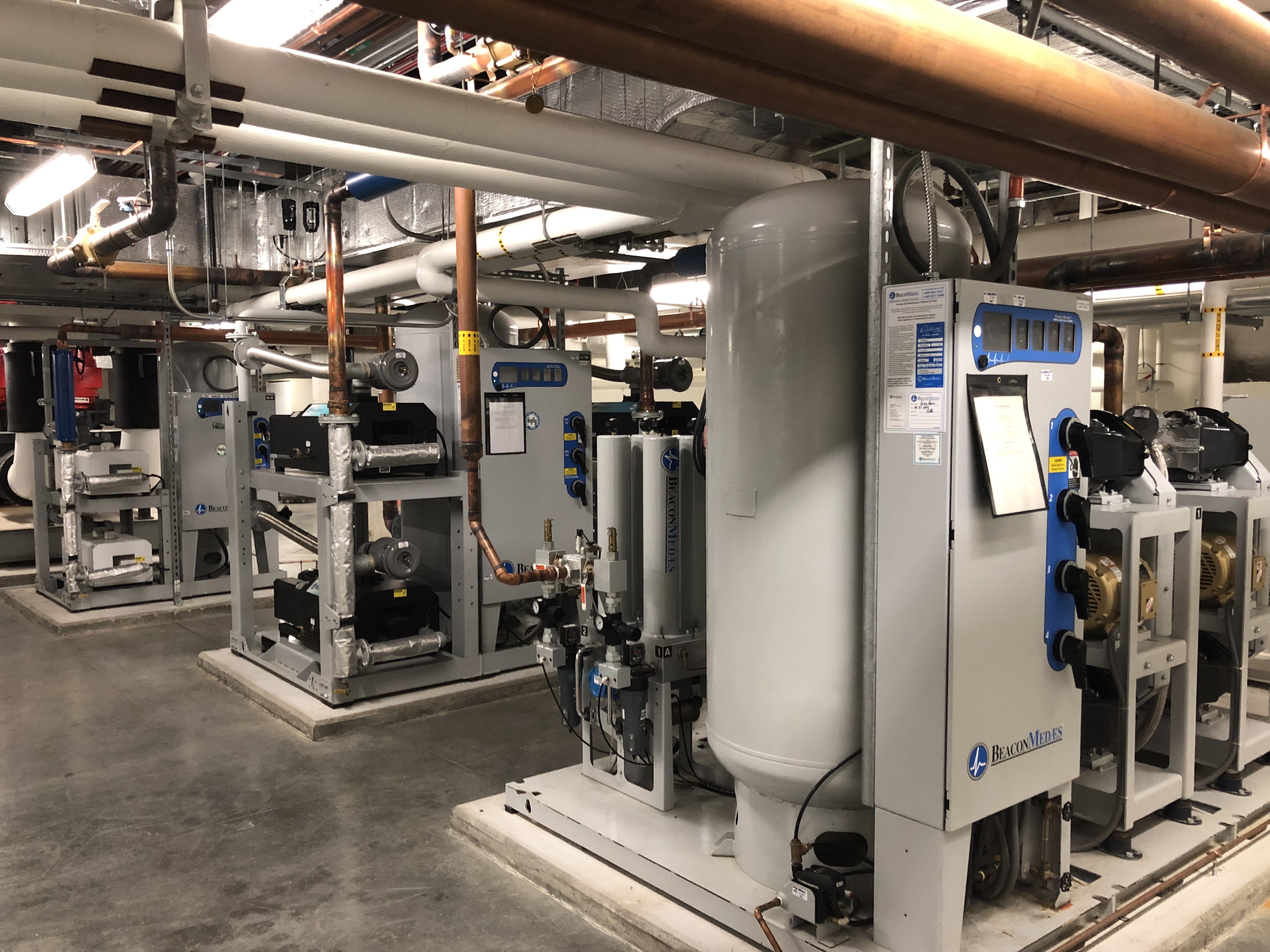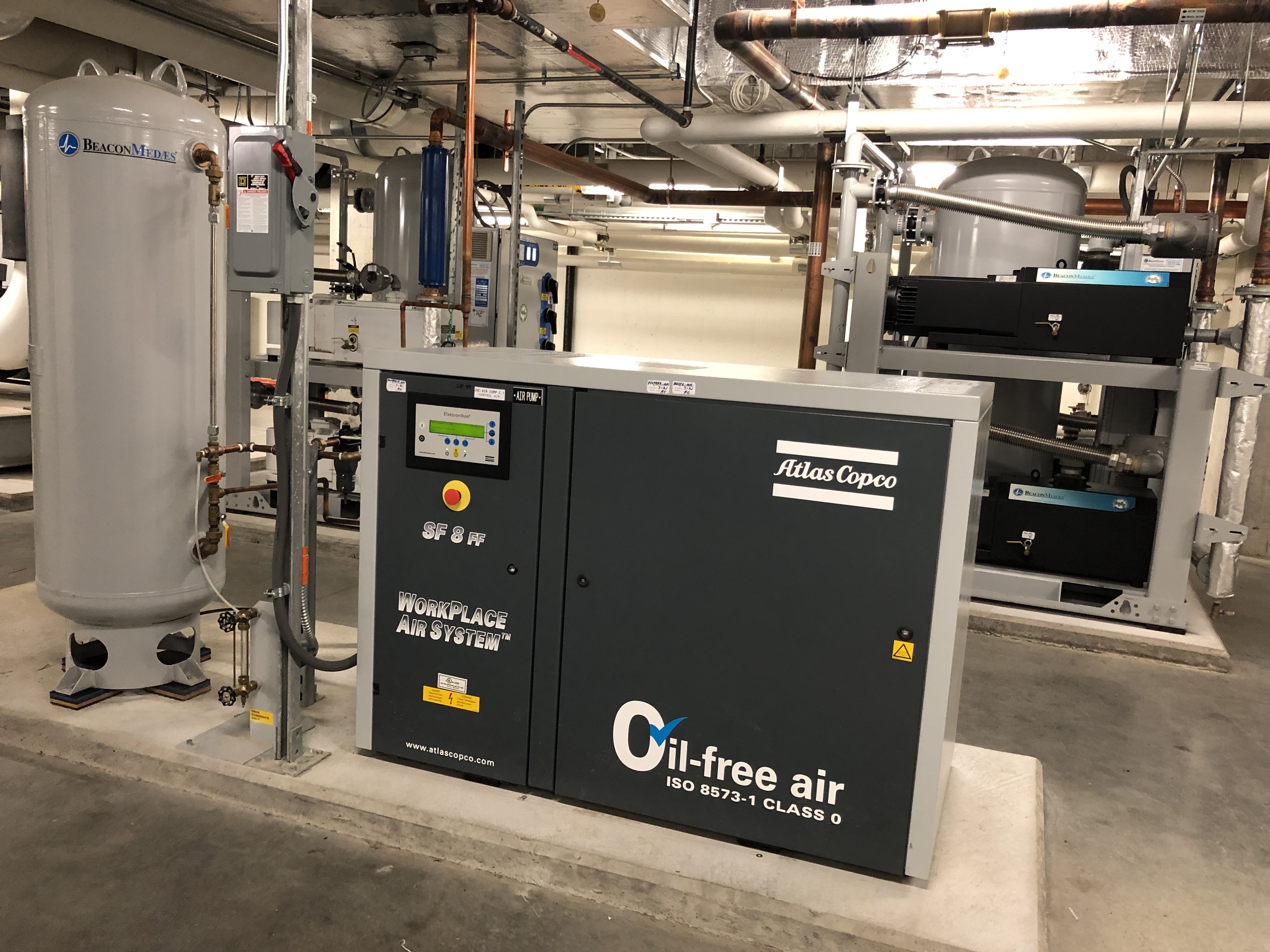 Outcome
In 2015, TCHHN moved its orthopedics service line into the new LEED Silver certified tower served by MEP and control systems that are robust, redundant, highly efficient, and adaptable to the ever-changing demands of medical technology and patient care.
In addition, because of the adaptability engineered by KFI into the HVAC systems for the JSC, its patient rooms were readily converted to 100% outside air semi-isolation rooms for treatment of Covid-19 patients during the pandemic. KFI provided the engineering for the conversion.