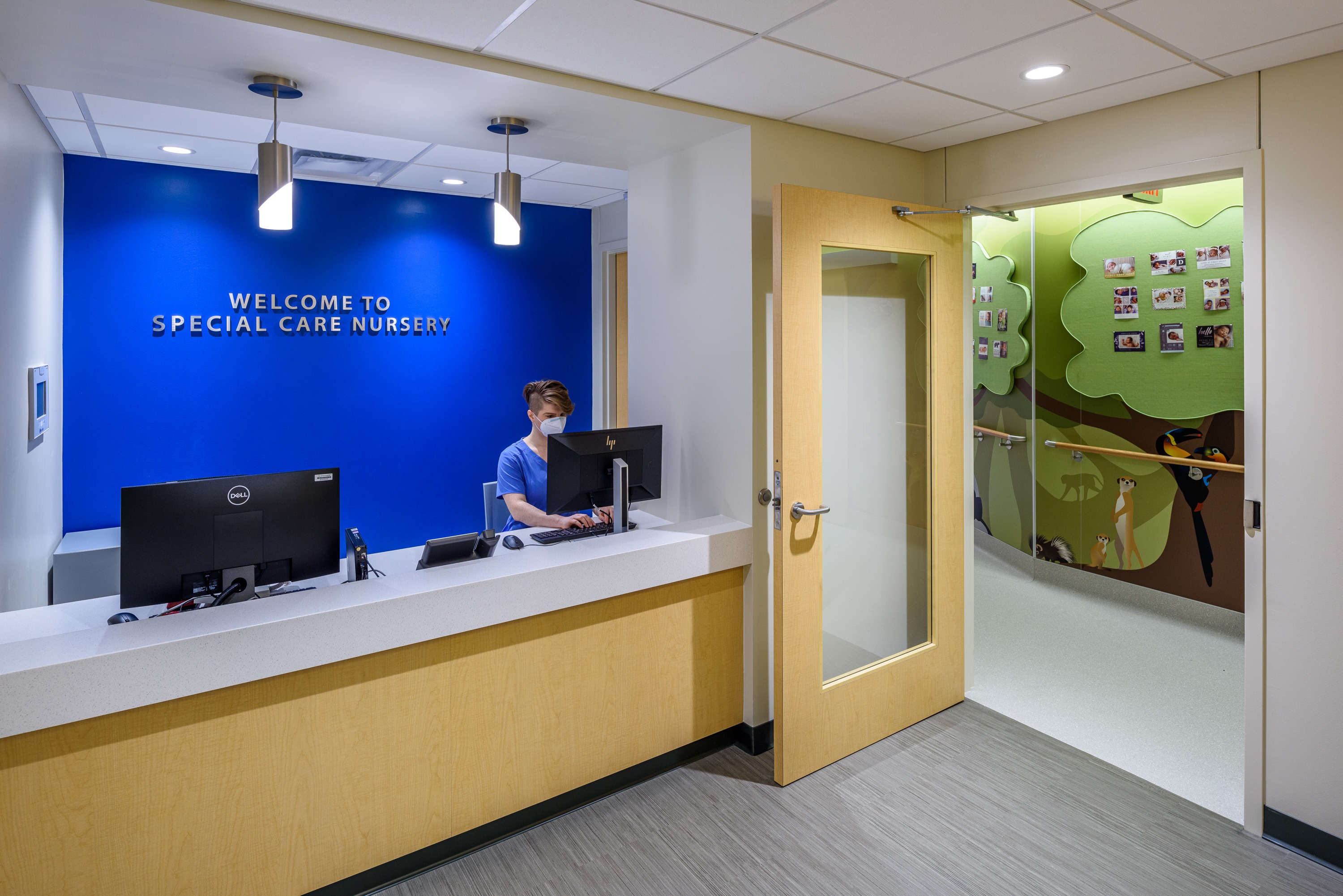 Challenge
Given the extremely sensitive nature of a NICU, the noise and disruption typically associated with construction activities needed to be avoided. Therefore, KFI devised a phased construction plan that did not disrupt the NICU department. In addition to the phasing requirements, the existing overhead ceiling space was very limited in this part of the facility. Furthermore, the HVAC air change rates and room pressurization requirements had to be brought up to current standards, all requiring careful coordination of overhead mechanical, electrical, and plumbing (MEP) systems.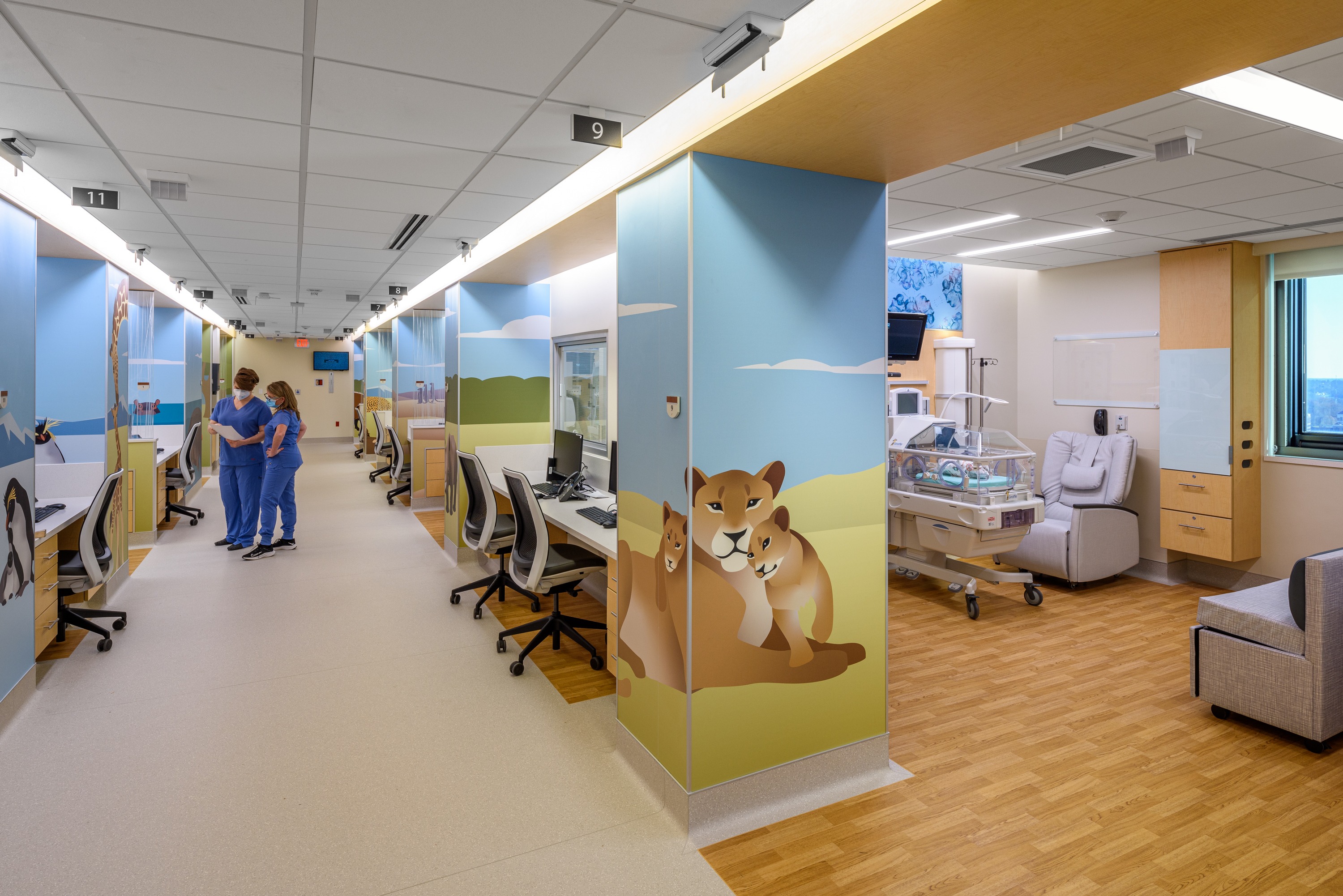 Approach
The phased construction of the new NICU department was made possible by the conversion of an existing nursery area into a temporary NICU space. This allowed the current NICU area to be closed off for complete renovation. The team added medical gas and electric outlets to the area to bring the nursery space into compliance to serve as a temporary NICU. An existing interstitial space was cleverly used to route ductwork and piping to relieve MEP congestion in the ceiling above the renovation area. This allowed the remaining MEP services to be housed above the ceiling in an organized manner while providing air change rates to meet current standards. The sophisticated HVAC design included room pressure monitors to control the pressurization of the NICU isolation room as well as all other NICU bays. Vertical medical gas valve boxes were utilized to provide the required functionality and to fit within the limited wall space available. KFI's Building Performance Group fully commissioned all the MEP systems.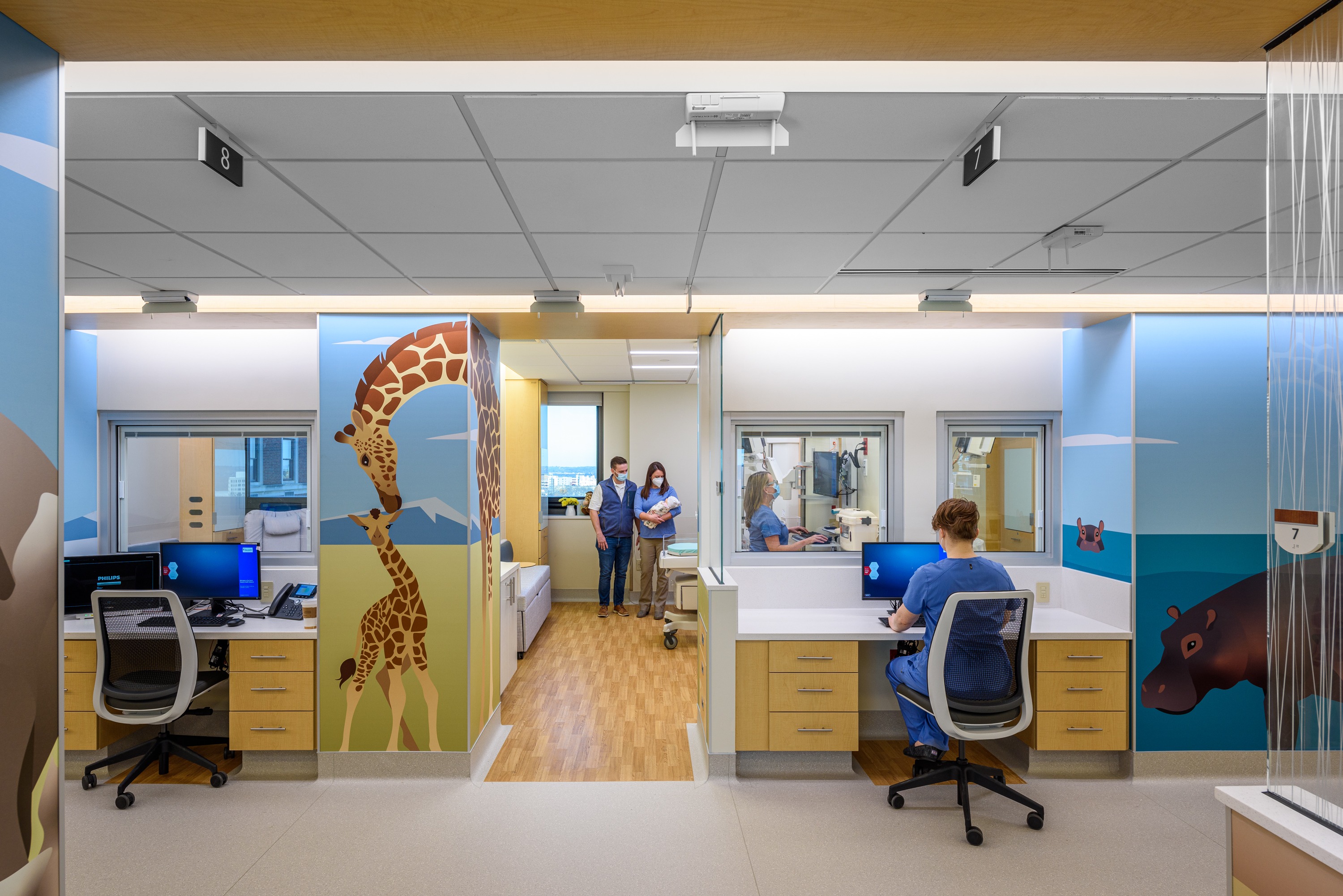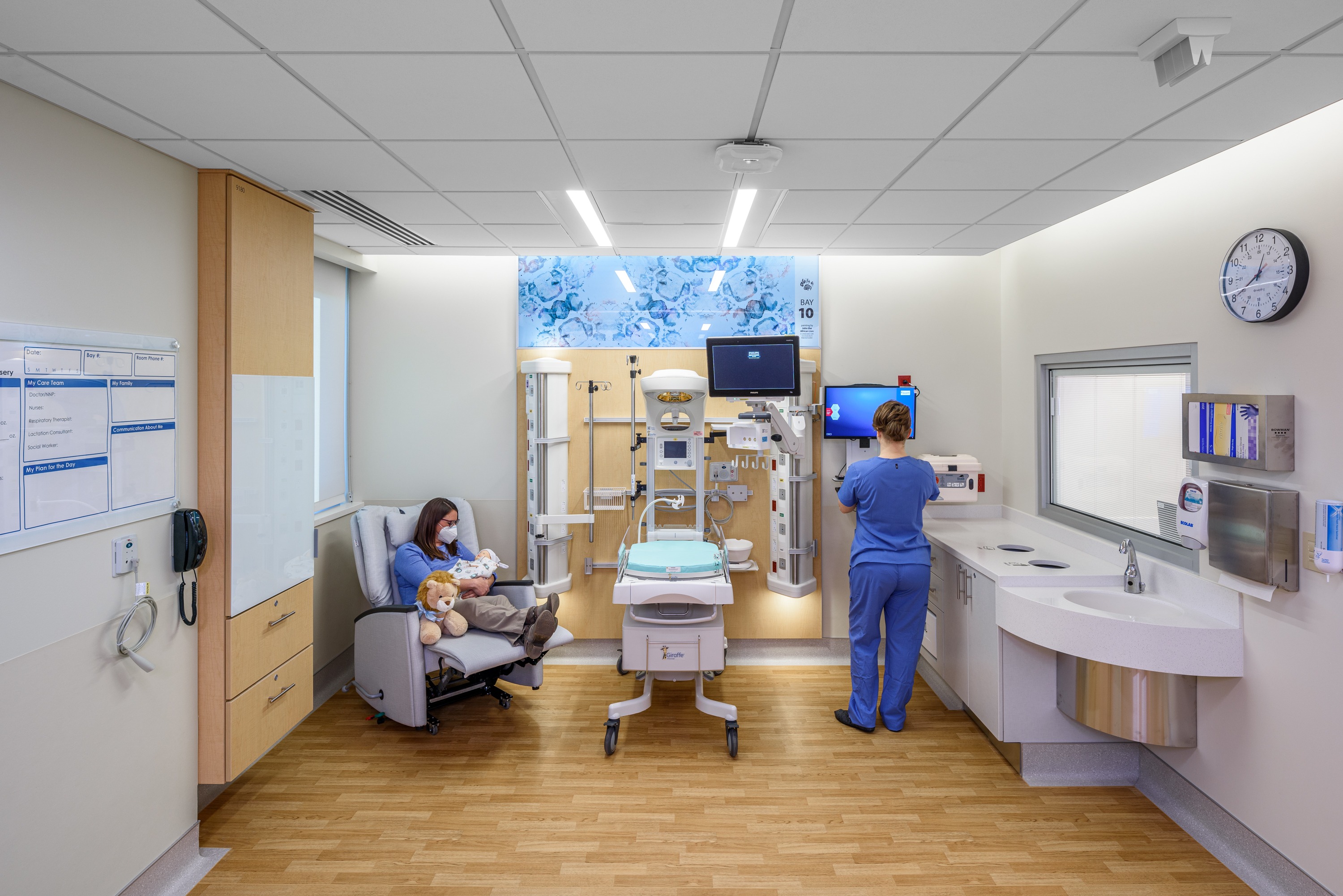 Outcome
The renovated NICU space was successfully occupied in January of 2022. The efficient and quiet HVAC systems have performed excellently. The upgraded lighting has provided adjustable dimming for all fixtures, allowing for a supportive environment and extended sleep durations.