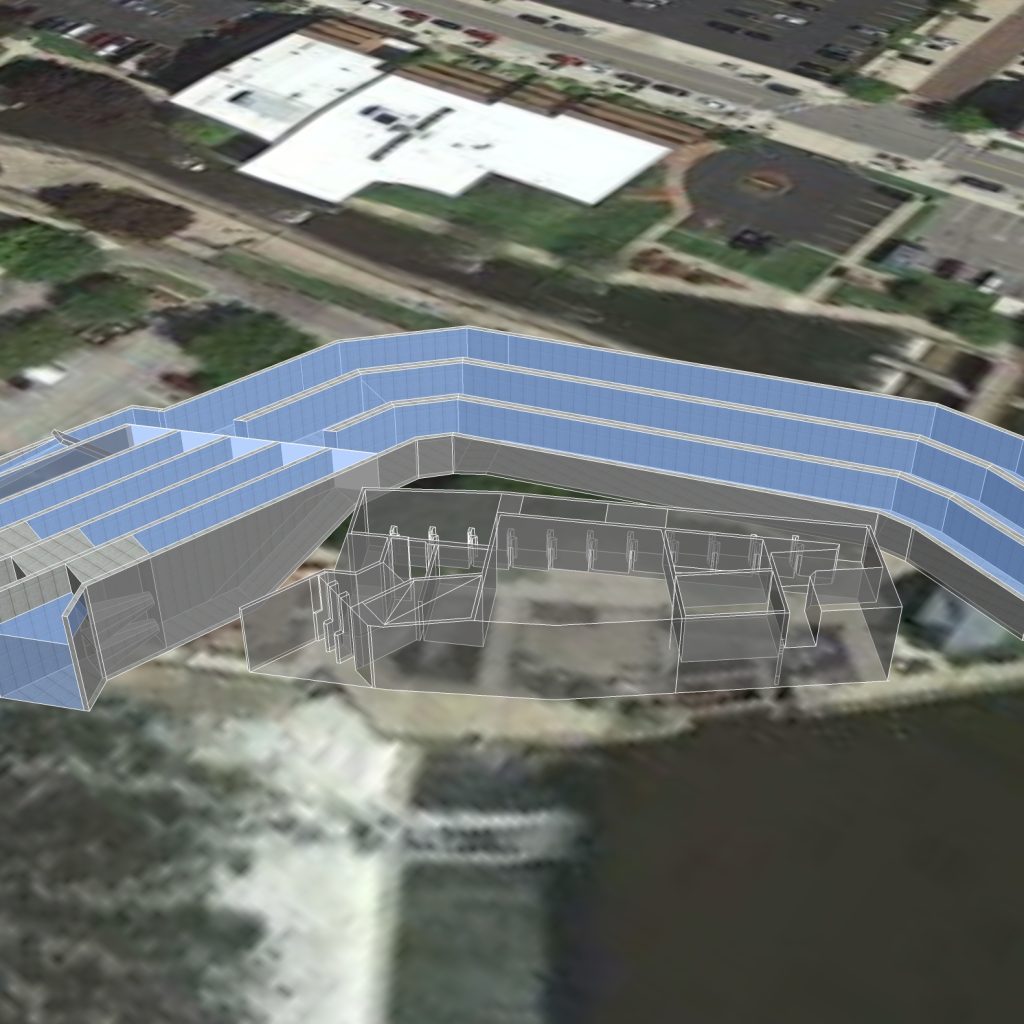 Challenge
As part of its initiative to reduce carbon emissions, the University of Notre Dame commissioned the construction of a 2.5-megawatt hydroelectric facility on the nearby South Bend dam of the St. Joseph River.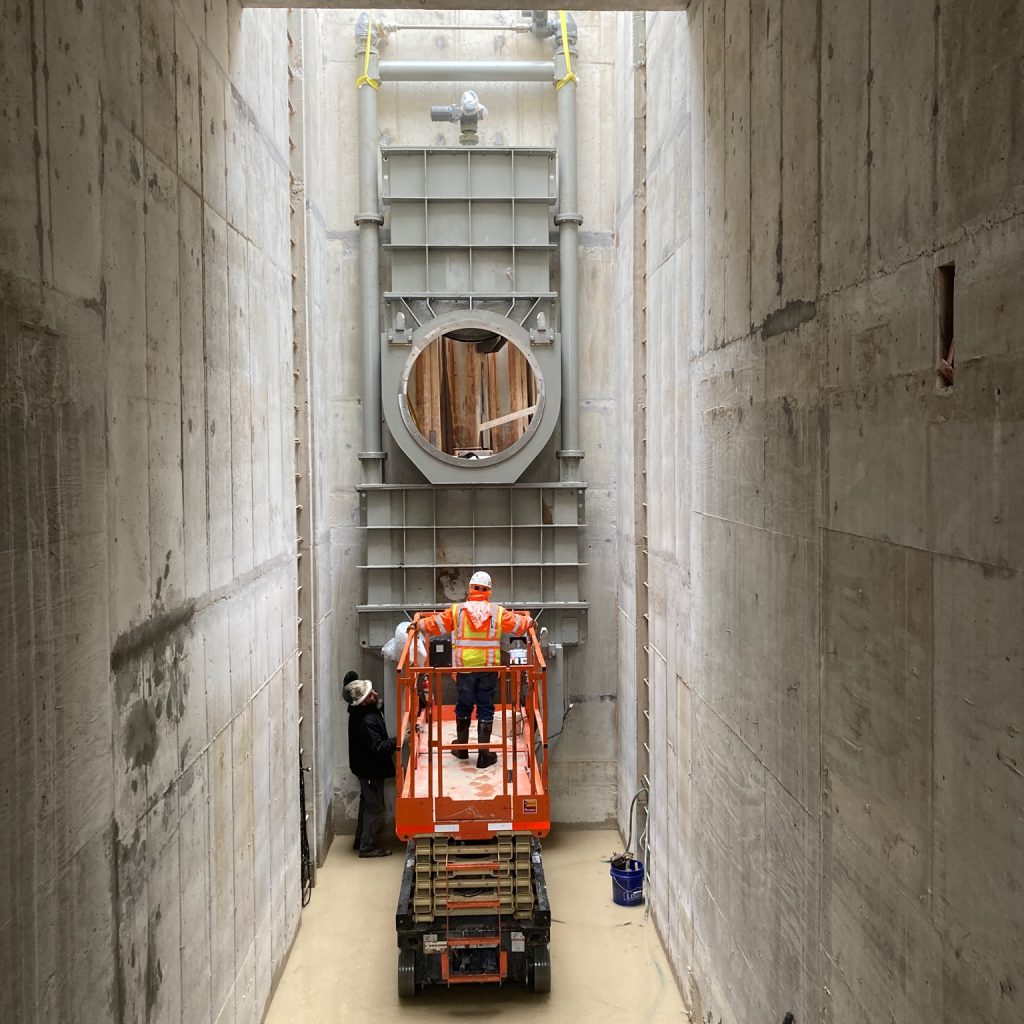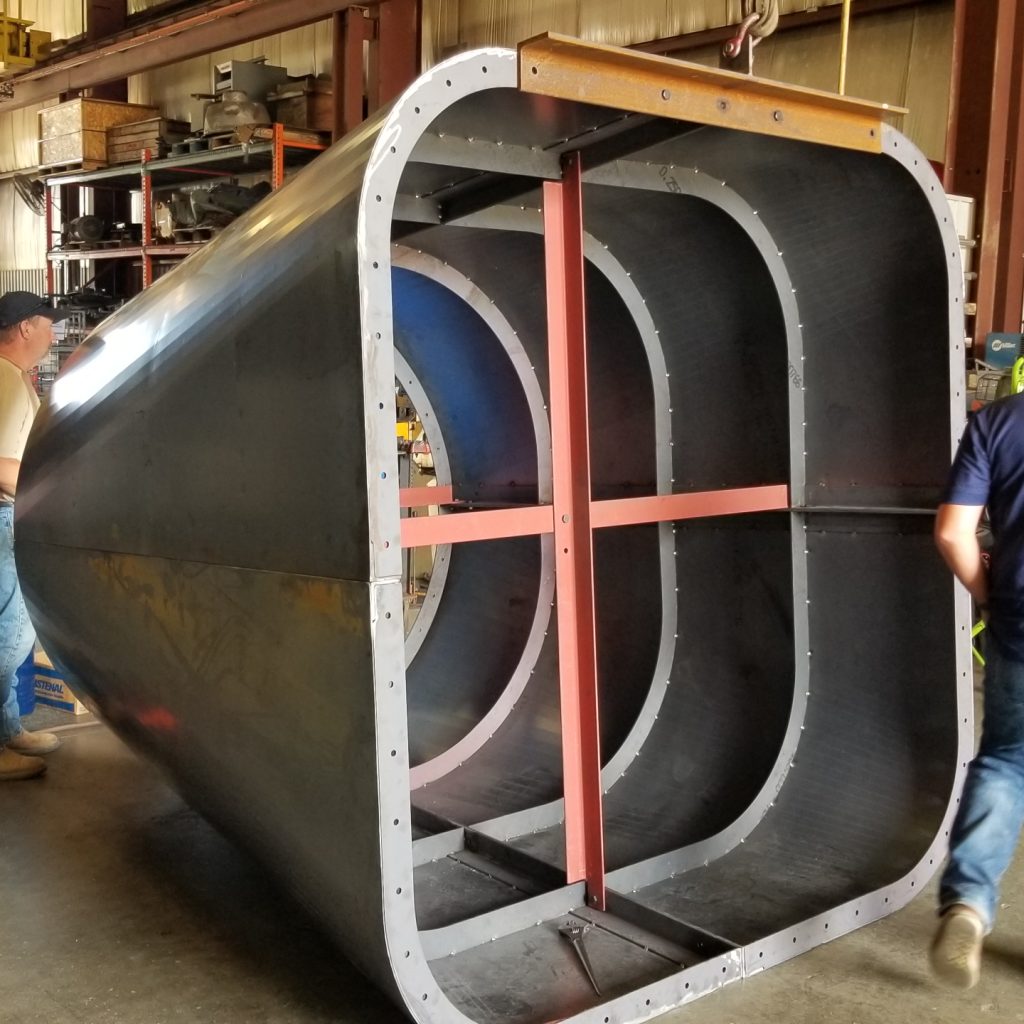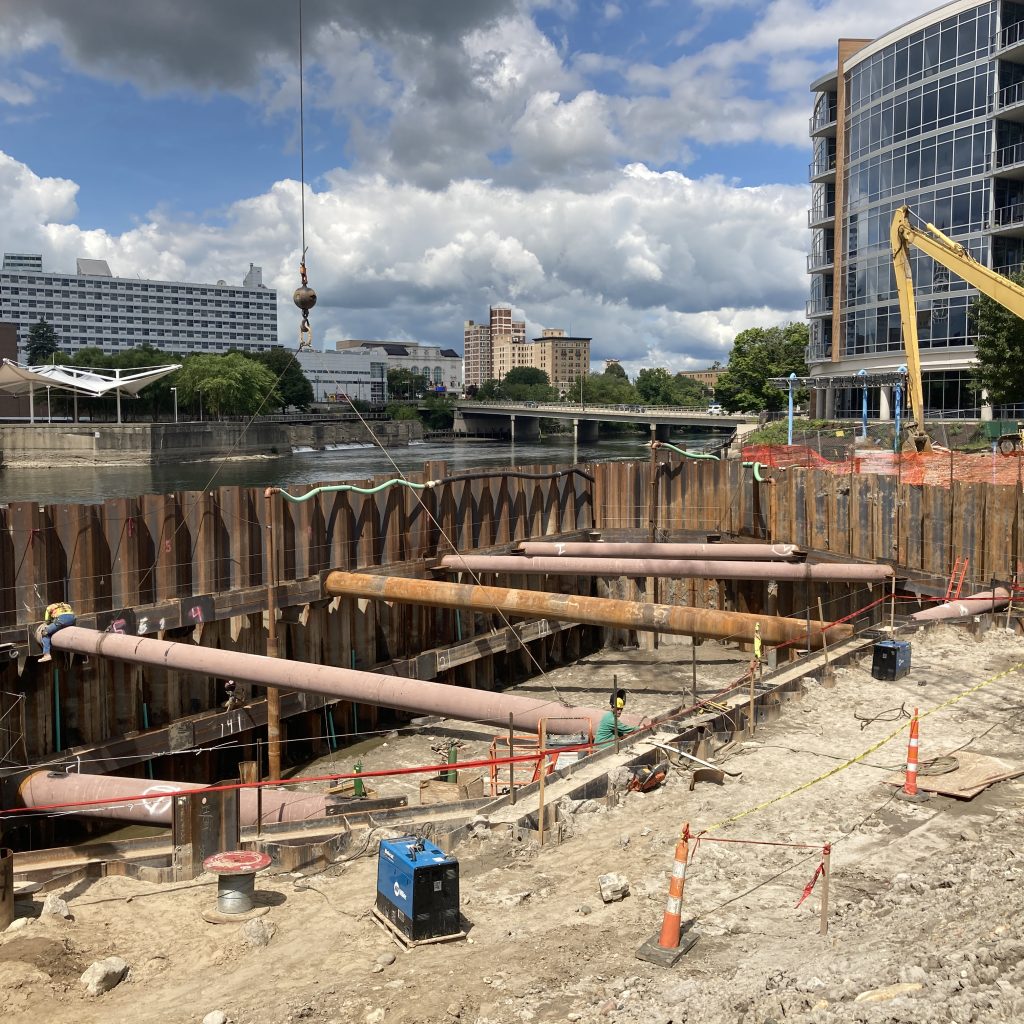 Approach
The project has a 50' deep excavation adjacent to a run-of-river dam. The plant is entirely covered by what will be a new city park and education station illustrating the history of power generation on the St. Joseph River and its importance to the industry of South Bend, Indiana.
Approximately two miles of medium-voltage cabling connect this project directly to the campus electrical grid. Routing was done jointly with a new AEP Utility project and numerous features road and waterway crossings, pull boxes, directional boring, open-cut excavation, and vaults for switching.
A semi-recessed maintenance building providing access to the cleaning screens, bypass channels and hydro-plant switchgear was also part of the project design. KFI also provided construction administration, start-up, and commissioning services.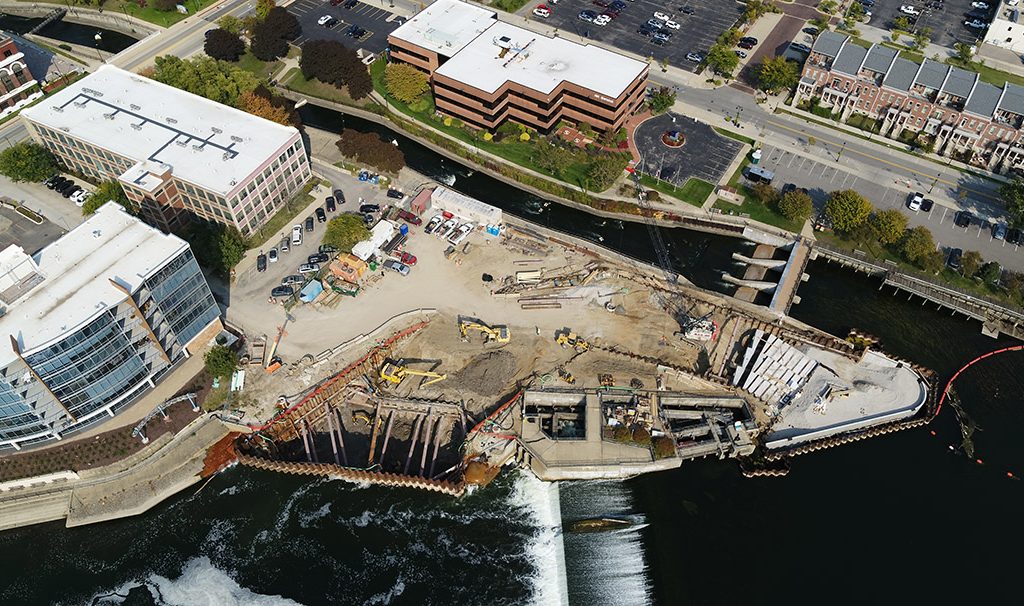 Outcome
The completed plant is scheduled to provide 11% of campus electricity. The project is believed to be the first in the nation to deploy a new, 'bulb'-type turbine developed by Voith Hydro, a leading manufacturer of underwater power generation machinery.